This edition of International People Moves details appointments with WTW, Markel and RSA Insurance.
A summary of these new hires follows here.
WTW hires Bryce for Personal Lines, Canada
Insurance broker WTW announced the appointment of Allison Bryce as national practice leader, Personal Lines, Canada, within Corporate Risk and Broking (CRB), North America.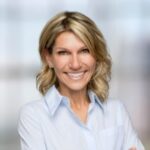 Bryce brings 20 years of experience as a successful executive and client leader in the North American insurance industry. Joining from The Magnes Group, where he most recently served as a partner and vice president, and private client leader for over 16 years, Bryce will be based in the Toronto office.
Direct reporting to Tyler Bankspractice leader for Personal Lines, North America, and Erin MagiltonCanadian leader, Corporate Risk and Broking, Bryce will focus on deepening and expanding client relationships across the Canadian market.
A highly respected insurance leader with strong carrier relationships, Bryce brings a unique perspective to the personal insurance space that will further enhance the value proposition WTW brings to each client. on the personal line.
He is passionate about delivering an exceptional client experience and works closely with clients to help them navigate the complexities of insurance contracts. Prior experience includes over 13 years at PSA Insurance Services, where he served as personal lines manager before becoming managing partner.
"Allison brings a personal approach to business, always seeking an understanding of specific client needs. Additionally, her extensive network of industry relationships is a great addition to WTW. Her strategic insights into delivering specialized solutions to personal lines insurance clients is an industry leader, and I am delighted to welcome him to the team," commented Tyler Banks, Practice Leader, Personal Lines, North America, CRB , WTW.
***
Markel taps PwC's Feng as Warranty & Indemnity U/W
Markelthe insurance operations within the Markel Group Inc., named Steven Feng as an underwriter for its Warranty and Indemnity (W&I) team.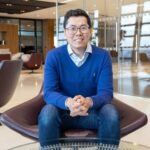 Based in Markel's London office, Feng will report directly to Bryan Dressler, W&I's head of Markel's international insurance business, where he is responsible for underwriting the tax risks inherent in W&I's transactions. Feng's expertise complements the team's existing strengths, which include experience in multiple lines of insurance, financial due diligence, and investment reasoning expertise, to create a model specifically tailored for small and medium-sized businesses. (SME) transactions in the UK and European Economic Area ( EEA).
Feng brings a wealth of experience to his underwriting role, having spent more than nine years at professional services firm PwC. After qualifying as an accountant in PwC's Assurance team, he spent almost five years working within the organization's London Mergers & Acquisitions (M&A) Tax team, where he advised private equity clients in a variety of mid- market to high value transactions. During this time, he held several senior roles including senior associate for M&A tax and M&A tax manager, respectively.
"Markel's W&I business line was established last year with the goal of being able to systematically evaluate the main pillars of W&I risk – insurance, financial, legal, and tax due diligence – to allow a smooth and consistent experience for our brokers and insureds. Steven's background in managing tax risks along the cadence of M&A fits this foundation perfectly," commented Dressler.
***
RSA appointed Godfrey as Director of Innovation
RSA insurance indicates that it is designated James Godfrey as director of change, effective immediately.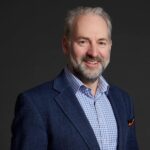 In his new role, Godfrey will contribute to the delivery of RSA's strategic outperformance objectives by driving UK&I's strategic transformation roadmap and investment profile. He will lead a team responsible for delivering enterprise-wide programs designed to future-proof its technology, digital and data capabilities.
Godfrey will report to Oliver Holdenchief information officer of RSA, UK&I.
Godfrey joins RSA from Atos, where he held the position of Technology and Business Change Transformation Specialist, working with clients to deliver technology transformation and business transformation programs. Prior to this, Godfrey was UK Transformation Director at Aviva, where he was responsible for delivering the insurer's integrated multi-year strategic investment roadmap and business architecture.
Topics
Places called Willis Towers Watson in Canada
Interested in Personal Lines?
Get automatic alerts for this topic.