Police in Wisconsin say the fentanyl-laced drugs that killed one man and caused three others to overdose in a village north of Milwaukee were bought at a tavern by a state lawmaker who became subject of several police calls in recent years.
The Republican Rep. Rob Brooks has owned the Railroad Station in Saukville since 2007 and said he became aware of the bar's drug issues shortly after buying it but thought they had been addressed.
A regular patron at Brooks' bar sold cocaine laced with fentanyl to 28-year-old Nick Hamilton and three friends who attended a birthday party there on May 5, Village of Grafton Police Chief Jeff Caponera said Monday. . Hamilton overdosed that night and died at the hospital on May 8. Brooks said he was not at the bar that weekend.
WISCONSIN LAWMAKERS SHOT GOV. EVERS PLAN TO PERMANENTLY EMPLOY 38 NEW TAX AGENTS
"It's a tragedy what happened, no doubt, and we're going to do everything in our power to make sure nothing like this happens again," Brooks said Thursday. "We're not running a bad establishment."
But Joe Hamilton, Nick Hamilton's father, questioned Brooks' sincerity. Brooks has not reached the family or returned their calls and did not comment publicly on the recent death or respond to questions about the bar until Thursday.
"It struck a chord with me. It seems like he doesn't care, just like he doesn't care about the community," Joe Hamilton said Wednesday.
While Brooks was promoting measures to combat drug distribution as a member of the Assembly, the police were called for drug-related complaints at his bar.
In 2018, an undercover informant told Ozaukee County Sheriff's deputies that a patron had been selling drugs at the Railroad Station on Thursday night, according to police reports obtained by The Associated Press. Officers searched for the man at the bar and other locations but were unable to locate him.
Brooks said he was not aware of the 2018 police report and had no reason to suspect that drugs had been used or sold at his bar in recent years.
In the incident tied to the bar this month, Nick Hamilton and three friends overdosed in the early morning hours of May 6 at a home in Grafton. One of the victims called the police after realizing that Nick Hamilton was not breathing and another victim was bitten by the dog while unconscious. Officers performed CPR and administered Narcan, a nasal spray that can reverse opioid overdoses, according to a police statement.
The police did not name the survivors but said that two are expected to recover quickly and the woman who was stabbed underwent surgery for her facial injuries.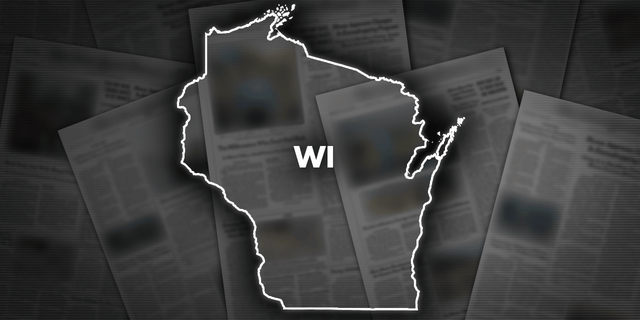 Joe Hamilton called on Brooks to do more to curb drug activity at the bar, including installing surveillance cameras and keeping a close eye on the business.
Brooks questioned the usefulness of the cameras but said Thursday he plans to install them. "Security cameras can't stop something like this," he said. "We can't put security cameras in bathrooms or other areas or cover every square inch of the property."
Fentanyl, a synthetic opioid 50 times more powerful than heroin, is highly addictive and can kill in doses of 2 milligrams, according to the Drug Enforcement Agency. Experts attribute a nationwide surge in overdose deaths in recent years to fentanyl mixed with many other illegal drugs. The state Department of Health Services says nearly 1,280 people in Wisconsin will die from fentanyl overdoses in 2021.
Brooks and fellow Wisconsin Republicans have pushed for tougher criminal penalties to crack down on fentanyl distribution. Brooks cosponsored a bill in February that would have set a maximum prison sentence of 60 years for a person convicted of involuntary manslaughter for providing drugs that led to a fatal overdose , from the current 40. The bill passed the Senate and is awaiting a vote in the Assembly.
"What will he do now? Promote it more because of the loss of my son? In fact, four people died, and they almost died," said Joe Hamilton. "Can I say Robert Brooks knows? No, I can't honestly say that. But I know he's been there long enough."
When asked about other incidents police have responded to at the Railroad Station, Brooks said, "We're a bar, and alcohol is served."
WISCONSIN LAW ENACTS BAN ON CHILD SEX DOLLS, MAKES POSSESSION A FELONY
Last year, officers arrested a regular patron of the bar after he allegedly beat the bar's former owner's son for calling Brooks a racist. The victim told the police that a patron was punched and kicked several times in the parking lot of the bar, causing him to break three ribs and facial bones as well as stabbing his lungs.
Brooks was not at the bar when the fight occurred.
A 2014 case reached the Wisconsin Supreme Court after an off-duty Railroad Station employee fired an intoxicated man who was ordered to leave. The off-duty employee allowed a man to fall down the concrete steps and then dragged him to the grass outside the bar, according to court filings. The man suffered a head injury and hypothermia due to the cold weather.
Brooks owns several other businesses in the Saukville area, including a restaurant and rental properties. He was first elected to the Assembly in 2015. A bill he authored that was signed into law in his first term allows landlords to evict tenants with five days' notice for using, manufacturing or selling drugs in a rental property.
CLICK HERE TO GET THE FOX NEWS APP
Brooks resigned from a top legislative leadership position in 2018 amid backlash over racial and sexist comments he made to female lawmakers. He ignored calls from former Republican Gov. Scott Walker to resign, saying he made "stupid comments while under the influence of alcohol."