Hurricanes deviate from historical time events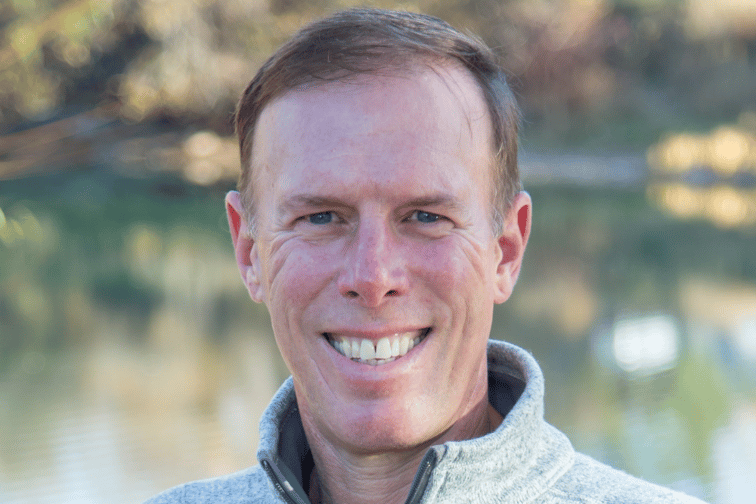 Rising sea and air temperatures have enabled recent hurricanes, including Hurricanes Hilary and Idalia, to retain more strength for longer periods of time. This directly affects their strength and breaking capacity, according to John Dickson, CEO and president of Aon Edge.
Hurricanes Hilary and Idalia, as well as other recent weather events, remain extremely powerful, according to Dickson.
"That is directly connected to rising sea and ambient air temperatures that enable these systems to hold energy for longer periods of time," he said. "And that greatly increases the geographic footprint."
In an interview with Insurance Business, Dickson spoke about how the changing nature of these weather events has prompted a need to assess risk. He also explained why flood maps need to be revised and how risk prevention and preparedness are important to avoid claims and minimize losses.
"These events do not happen in a vacuum"
A big takeaway from Hilary and Idalia is the amount of energy these storms can hold and the speed at which they can intensify and affect larger topography.
"Idalia went from a tropical storm to a category 4 hurricane in two days," Dickson said.
And while it created a large storm surge that pushed the Cedar Key Area, "the rainfall that occurred across Georgia actually caused more flood claims than you'd see in Florida."
Similar to Hurricane Hilary, California witnessed the first tropical system to make landfall in the state in nearly a century.
The amount of energy feeding the storm allowed it to push forward and into Palm Desert, resulting in the equivalent of a year's worth of rain in just over 24 hours.
"In the past, the systems were characterized by wind and storms, but now, the water effect is from rain," Dickson said.
The results of these storm systems pose the greatest risk to homeowners, especially since "events do not occur in a vacuum and have the potential to affect other states and communities that are not directly affected by storm."
As an industry, these events require a continuous investment in insurance and its ability to evaluate risk comprehensively.
Part of this involves moving away from old modeling to create a more contemporary profile for customers who are vulnerable to the next big storm.
"We need to help property owners understand where their property is today as opposed to just looking at the property through the lens of yesterday's risk," Dickson said.
Brokers and insurers also need to better communicate to customers the need for flood insurance, especially in areas that may fall outside hotspots but are still at risk from weather events of increasing magnitude. .
"Another thing we have seen in the flood from Hillary is that the areas affected are dominated by 'non-mandatory purchase areas,' so the insurance recovery will be nominal, but the economic effects will be greater, " said Dickson. .
Heavy rain from #Idalia now moved to southern Georgia. Latest radar: pic.twitter.com/M40uAjDXab

— Zoom Earth (@zoom_earth) August 30, 2023
"One of these maps has been out of date for years"
Another important factor that contributes to an ancient risk assessment can be found in flood maps that are used to determine whether a region will be affected by a storm or significant rainfall.
"One of these maps has been out of date for years," Dickson said.
While insurers acknowledge that the Federal Flood Insurance Program has a unique mandate that promises to provide flood protection to all Americans, "no private business can operate under the mandate that they are challenged to enforce," they said. said Dickson.
Part of its mandate is to maintain those flood insurance maps, which is a daunting task, and has led to delays in updating areas that are now prone to natural disasters that were previously absent.
"If you're the map of your community that hasn't been updated in 10 years and that's what you're relying on to make decisions about today's risks. You're not ready to make the best decision right now that you can," Dickson said.
"You can't try to put things together after the flood has happened"
Along with better risk assessment also comes the need for preparatory measures, where brokers and insurers must emphasize their advisory skills and have meaningful, if difficult, partnerships. -conversation with the insured.
"Our core mission is to help people make better decisions," Dickson said.
"And those decisions can go a long way, covering a wide spectrum of actions that people can take, but it all starts with having information so you can make the decisions that are best for them."
The arrival of the insured about the possible dangers that lie ahead of a natural disaster that is about to happen is the most important, so the earlier that the preparation is thought and implemented, the better off a client is.
Dickson recommends that insurers and brokers let a client know how important it is to take a visual inventory of their property to create a conversation about what preparation tips and mediation steps can be taken. .
"Think about things like storm shutters and windows, and how you can keep water and wind out of the house," Dickson said.
Brokers can also provide useful tips on how to effectively protect and reinforce a home's crawlspace so that when water does come, it doesn't send the home through the foundation.
"You can't try to piece things together after the flood happens," Dickson said.
"It all comes down to investing today to prepare for tomorrow's unknowns."
Keep up with the latest news and events
Join our mailing list, it's free!