Utah resident Craig Robertson was killed Wednesday while FBI agents attempted to execute a search and arrest warrant, and officials say the man had made numerous online threats against President Biden and other politicians.
Federal law enforcement sources told Fox News that Craig Robertson was killed around 6:15 a.m. Wednesday by FBI agents who were attempting to serve an arrest and search warrant at a Provo, Utah residence. A law enforcement source told Fox News Digital the individual had a weapon.
Biden landed in Salt Lake City on Wednesday afternoon for a scheduled visit to the state. Provo is about a 45-minute drive from Salt Lake City.
Robertson was charged with interstate threats, influencing, impeding, and retaliating against federal law enforcement officers by threat, and threats against the president, according to a federal complaint filed Monday.
Prosecutors allege Robertson posted the following on social media on Monday: "I hear Biden is coming to Utah. Digging out my old ghille suit and cleaning the dust off the m24 sniper rifle. welcom, buffoon-in-chief!"
FBI AGENTS KILL MAN IN UTAH WHO ALLEGEDLY THREATENED BIDEN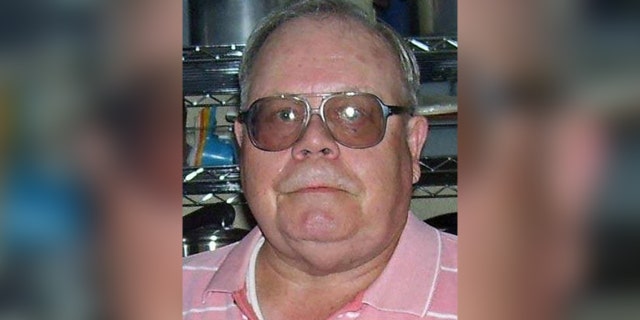 Robertson's Facebook page, which is no longer visible to the public, showed the Utah man owned "Craig's Custom Woods, LLC." State records indicate the company was registered in June 2020.
Robertson was married twice, according to online obituaries, and has three children. Robertson divorced his first wife in 1986, then remarried in 1988. His second wife died on April 20, 2008.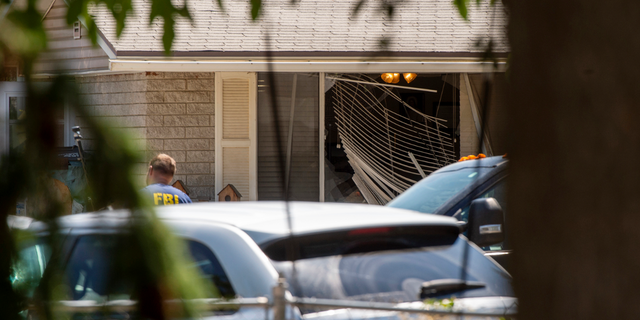 Federal prosecutors outlined several of the alleged threats that Robertson made to politicians.
"ALVIN BRAGG. Heading to New York to fulfill my dream of iradicating [sic] another of George Soros two-but political hach [sic] DAs. I'll be waiting in the courthouse parking garage with my suppressed Smith & Wesson M&P 9mm to smoke a radical fool prosecutor that should never have been elected. I want to stand over Bragg and put a nice hole in his forehead with my 9mm and watch him twitch as a drop of blood oozes from the hole as his life ebbs away to hell!! BYE, BYE, TO ANOTHER CORRUPT B—–D!!!" Robertson allegedly wrote in one social media post.
"The time is right for a presidential assassination or two. First Joe then Kamala!!!" Robertson allegedly wrote on September 19, 2022.
EX-FBI LEADER INVOLVED IN TRUMP-RUSSIA PROBE MAY CHANGE PLEA IN CHARGES FOR WORKING WITH RUSSIAN OLIGARCH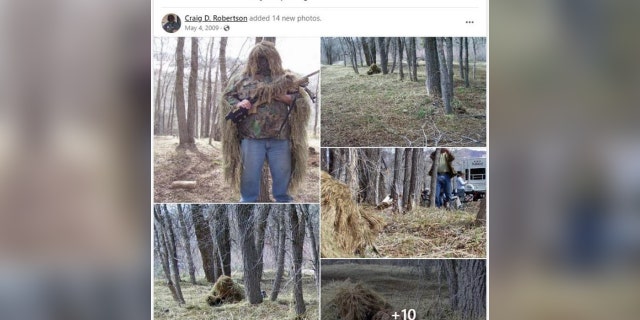 "Death to Joe Biden," he allegedly wrote in another social media post on September 23, 2022.
In one Facebook post, Robertson allegedly described himself as a "MAGA TRUMPER."
"Hey Merrick Garland, you Demented Weasel, Send your FBI Swat Team to my house," he wrote. "You won't because I fight back against cowards!!!"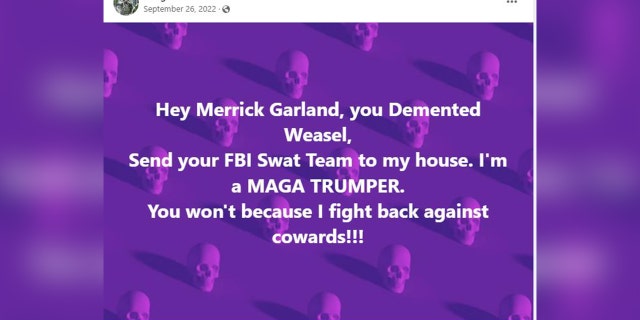 "If I really told you what I'd like to do to Joe Biden Facebook would censor me and the FBI would pay me another visit!!!" he allegedly wrote in another post.
On an unspecified date, charging documents stated that Robertson told an FBI agent approaching outside his residence, "We're done here! Don't return without a warrant!"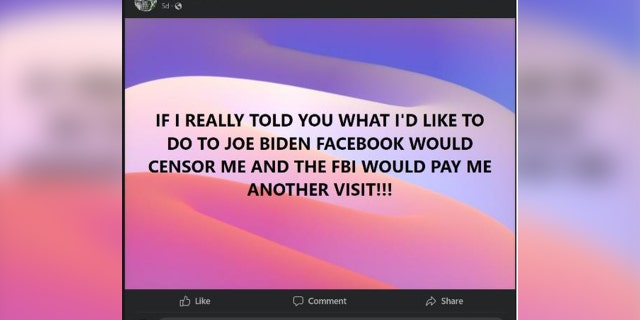 According to federal prosecutors, Robertson also made threats toward California Governor Gavin Newsom.
"Another patriotic dream," he allegedly wrote. "I'm standing over Gavin Newsom with a wound above his brow and my suppressed S&W M&P 9mm still smoking. Freedom from 'stupid' day!!!"
In a court filing, an FBI agent said Robertson appeared to "own a sniper rifle and a ghillie suit" in addition to numerous other firearms.
CLICK HERE TO GET THE FOX NEWS APP
A spokesperson for the U.S. Secret Service addressed the incident on X, formerly known as Twitter.
"We are aware of the FBI investigation involving an individual in Utah who has exhibited threats towards a Secret Service protectee. While we always remain in close coordination with the Bureau, this is an FBI-led effort and we refer any related questions to the FBI and DOJ," the spokesperson wrote.