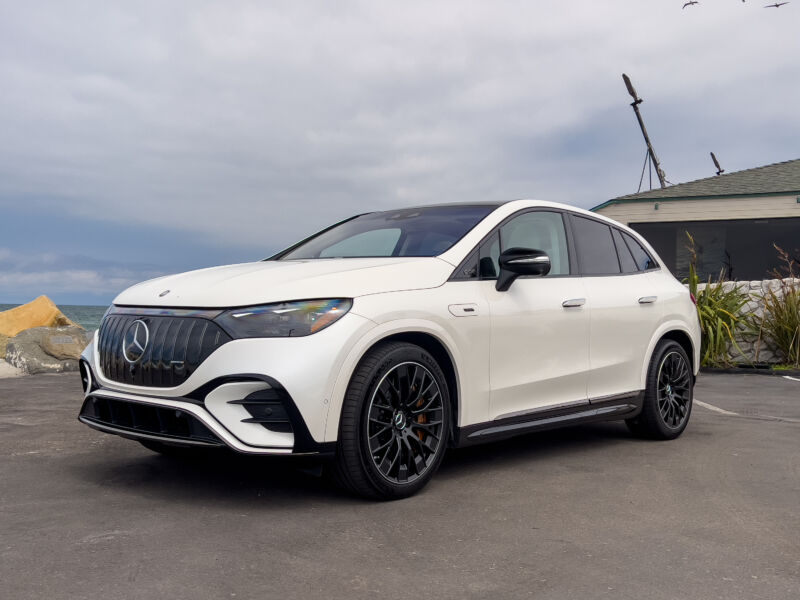 A few months ago, we tested Mercedes-Benz's EQE SUV, the German automaker's latest midsize electric vehicle. It's a solid performer—not exactly exciting but comfortable and equipped with one of the best infotainment systems in the industry. Now it's been given the AMG treatment, worked on by Mercedes' in-house tuning division. There are some subtle styling tweaks, suspension upgrades, and new AMG-specific electric motors that increase power to 677 hp (505 kW). But has the change from Affalterbach managed to add more excitement to the EQE SUV recipe?
You can tell you're looking at the Mercedes-AMG EQE SUV and not the regular Mercedes-Benz EQE SUV in a number of ways. The black front panel is new, with chromed vertical strakes reminiscent of the air-breathing AMG radiator grilles. The front bumper is sportier, and gloss black accents are used instead of chrome, as well as aerodynamic bits like different air vents and diffusers.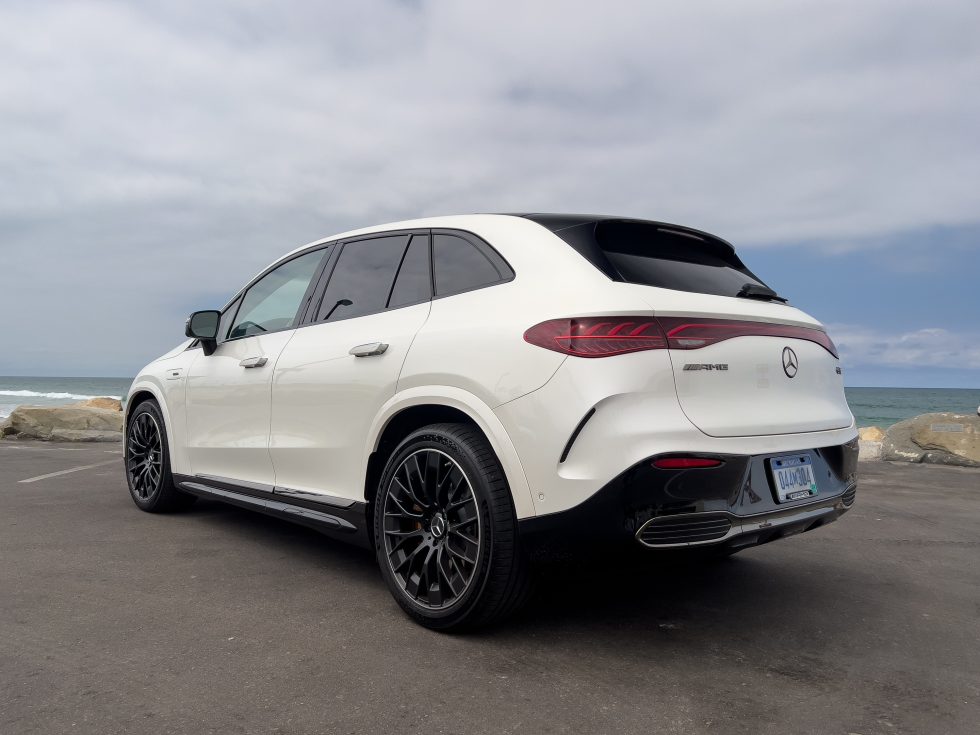 There's an AMG badge on the hood instead of the usual three-pointed star, and the highlight of the AMG treatment, for me at least, is the black 21-inch AMG alloy wheels, wrapped in EV-specific Michelin Pilot Sport tires. But overall, the tweaks are subtle and unlikely to be noticed by a casual observer.
When you disassemble an AMG EQE SUV, on the front and rear axles, you will find slightly different permanently excited electric motors than those driving the regular EQE SUV, which has a new windings and laminations. Modified inverters and a higher current translate to a higher motor speed, and there is also more cooling—including a liquid-cooled rotor shaft—to allow repeated fast acceleration without thermal problems. There is also a standard heat pump.
Power and torque peak at 677 hp and 738 lb-ft (1,000 Nm), even in "race start" mode – effectively launch control – with an active acceleration function. Without the development, power is limited to 617 hp (460 kW) at the start of the race and sport+; Sport mode gives you 555 hp (414 kW), comfort limits it to 493 hp (368 kW), and if you need a slippery-surface setting, the AMG EQE SUV stops you at 308 hp (230 kW) —50 percent power. .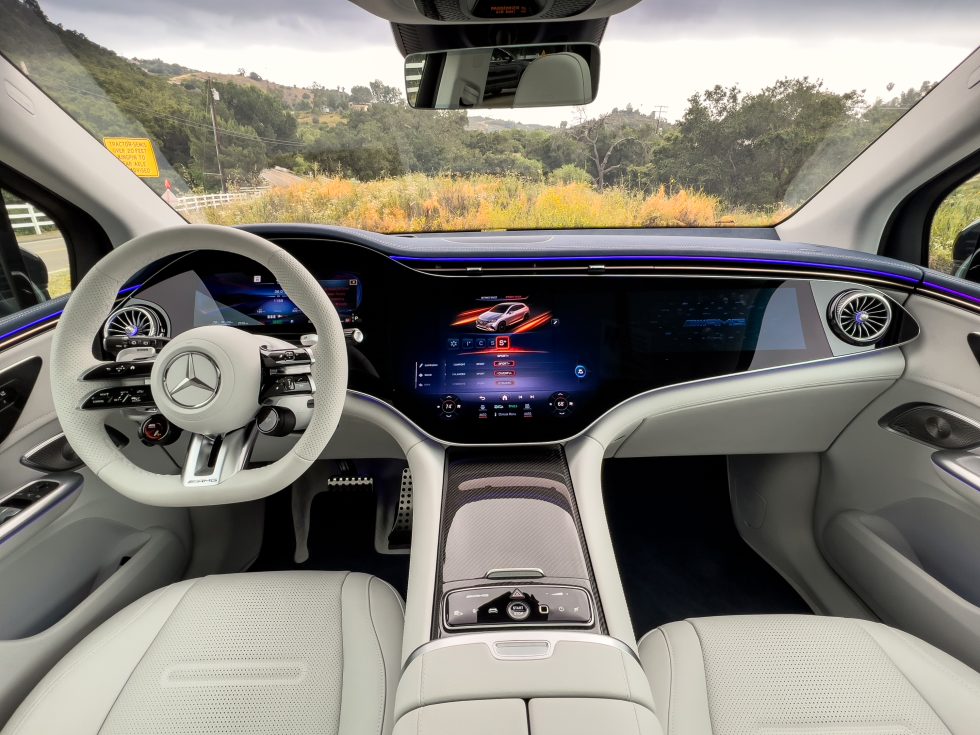 The battery consists of 360 lithium-ion pouch cells, with an AMG-specific wiring harness and energy-management software. It has a usable capacity of 90.6 kWh, and it can DC fast charge up to 170 kW. Charging times and an EPA range won't be available until closer to the car's US arrival in Q3 2023, however. Driving a mix of back roads and then highway from San Diego to Santa Monica, I averaged about 2.5 miles/kWh (24.9 kWh/100 km).
However, a lot of work has been done on the suspension. The AMG EQE SUV has new adaptive dampers, wheel carriers, suspension links, and electromechanical roll bars that can be decoupled for comfort or stiffened to improve handling, depending on one's mood. As you'd expect, the suspension is firmer on the sport and sport+, which also lowers the ride by 0.6 inches (15 mm). (This also happens with the Comfort if you exceed 75 mph/121 kmh.) Mercedes also chose to fit rear-wheel steering as standard on the US-spec AMG EQE SUV; it can steer up to 9 degrees, turn with the direction of the front wheels above 37 mph (60 km/h) for greater stability, and in the opposite direction to the front of the lower threshold of increase agility.
On the roads and highways of California, the ride of the AMG EQE SUV feels stiffer than the normal EQE SUV, especially in widening gaps. There's a fair amount of road noise, too, though in sport and sport+ modes the powertrain makes loud noises that remind you you're driving something with a lot of oomph. And it has plenty of oomph in those modes—easily pinning you as a passenger behind your seat when the driver gives it full throttle. At the start of the race with acceleration, you can expect to hit 60 mph in about 3.4 seconds.