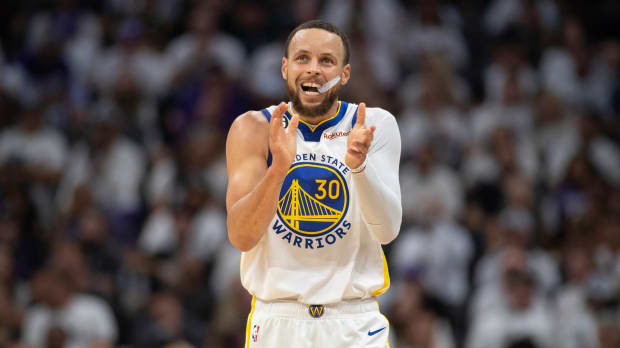 Stephen Curry had the opportunity to meet, coach and share the floor with one of the NBA's next stars before his potential upside was revealed.
the Warriors star has hosted an NBA camp in each of the past eight years, and it has featured some of the biggest names from the next wave of men's and women's basketball talent. Some of the names, such as Anthony Edwards, Jalen Green, Azzi Fudd and Paige Bueckers, were mentioned as examples during a recent interview between Curry and complexCameron Hay.
When asked if there was one player who jumped out during their time in his camp as someone who had a chance to be really special, Curry showed love to Edwards, the Timberwolves' young guard and new star.
Anthony Edwards for sure. He just had a different demeanor and a different competitive presence on the court in our camp sessions and even in the showcase game we had. There are plays he makes that no one else can. So I think most people who watched that year had a lot of confidence in the fact that he was what he wanted.
Curry clearly hit the nail on the head with his view of Edwards, as the 22-year-old guard has already made the NBA All-Rookie First Team, been selected as an NBA All-Star and is on his way to becoming the face of Team USA basketball.
Edwards has gradually improved from a statistical standpoint in each of his three NBA seasons. After averaging 19.3 points, 4.7 rebounds and 2.9 assists as a rookie, those numbers increased throughout his sophomore year and finished with 24.6 points, 5.8 rebounds and 4.4 assists last season.