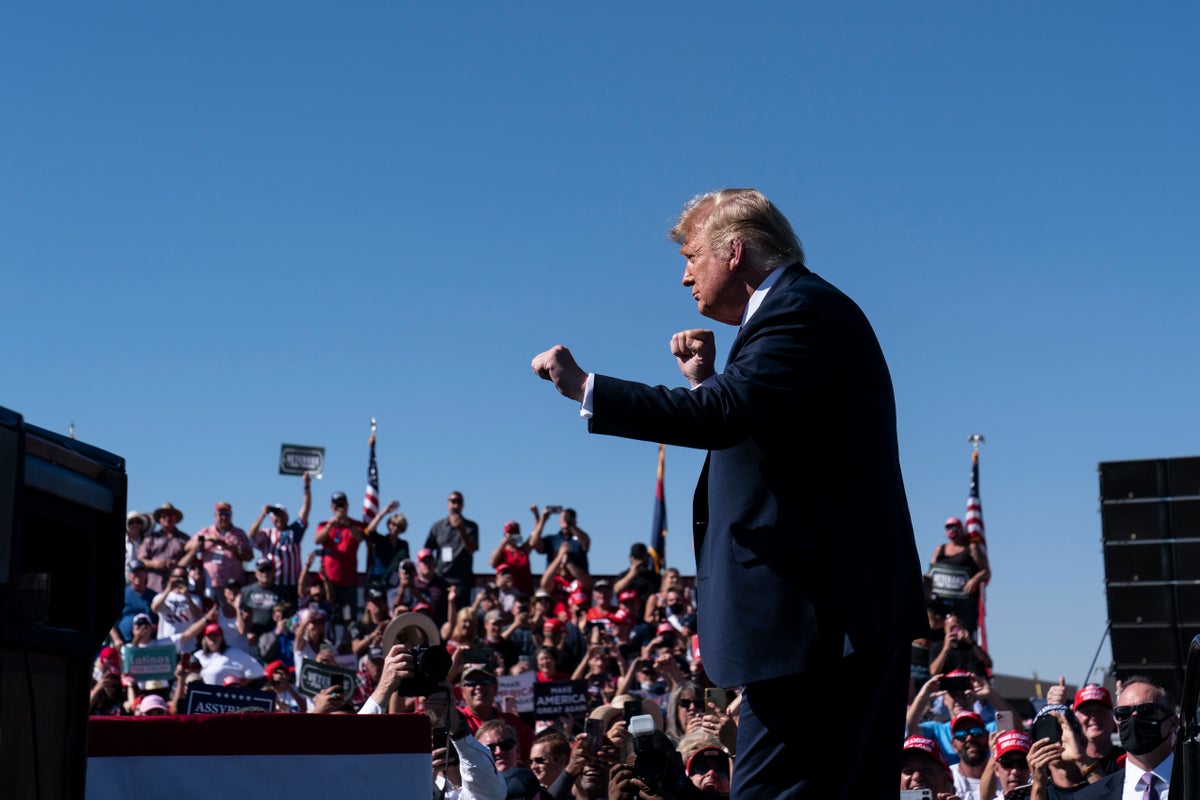 The Village People, the 70's disco band, finally asked Donald Trump to stop using their music without permission.
The wife of one of the band members on Monday sent a cease and desist letter to the former president, according to reports.
Mr Trump has used the band's songs such as "YMCA" and "Macho Man" at his events and rallies for years now.
The former president was sent a cease-and-desist letter over a video of him and a Village People lookalike group of musicians dancing to "Macho Man" at his Mar-a-Lago estate.
After the video was widely shared on social media, fans of the band began to accuse them of endorsing Mr Trump. That's when the band realized that things had gone too far. They are now asking him to stop hiring impersonators to perform their songs at Mar-a-Lago or any events and rallies.
The cease-and-desist letter to Mr Trump said the band had "allowed" his use of their music in the past and threatened to sue the former president if he did not stop using the images and music of band.
The letter from Karen Willis, the band's manager, and also the wife of lead singer Victor Willis, was sent to Mr Trump's lawyer Joe Tacopina on Monday.
He noted that the performance at Mar-a-Lago was "unauthorized" and after the video, "many fans, and the general public as well, mistakenly believed" that the real Village People were giving the show.
However, the former president's lawyer Joe Tacopina was quoted as saying TMZ that "I will only face the lawyer of the Village People if they have one, not the wife of one of the members".
He added that "they [the members of the band] should be thankful that Trump allowed them to put their name back in the press. I haven't heard their name in decades. I'm glad they're still around".