The job decline followed news of the first annual loss since 1923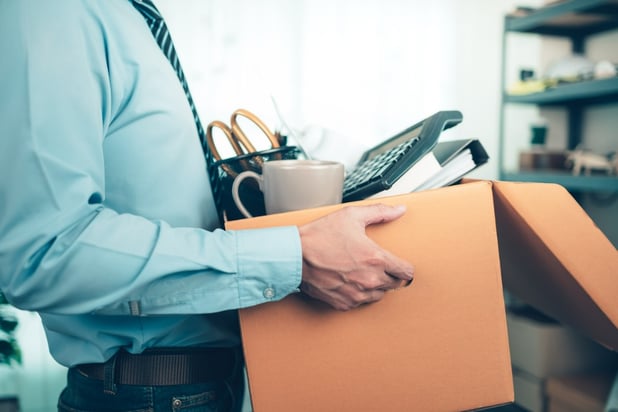 Insurance News
By Mika Pangilinan
USAA announced another round of layoffs weeks after reporting its first annual loss in a century.
Christian Bove, a USAA spokesman, said the affected positions are spread across different offices and functions. He emphasized that the company continues to hire, but layoffs are necessary due to shifting business needs.
"The affected employees are being treated with care and compassion and are being given assistance in finding new roles within and outside the organization," Bove added.
The company already laid off 475 employees in March. Before that, USAA Federal Savings Bank eliminated at least 220 positions from the mortgage group starting in early 2022 because of a cooling housing market due to rising interest rates. An unspecified number of jobs were also cut in various departments in August of the same year.
First annual loss since 1923
USAA's latest layoffs come on the heels of an extraordinary year of losses for the company.
In its annual report, released earlier this month, USAA revealed a $1.3 billion net loss in 2022. This marks a significant decline from the $3.3 billion profit it achieved in 2021 and represents its first loss since it was founded in 1923.
USAA attributed the loss to several factors, including high inflation that drove up the cost of auto repairs and replacements for insured vehicles.
USAA also cited a decline in investment returns and an increase in claims due to natural disasters, which the company highlighted as how customers will have to deal with higher premiums due to rates that reached "levels not seen in 40 years."
"Exiting the pandemic, the perfect storm of inflation, rising interest rates, disruption of the supply chain, labor shortages and severe weather lead to a challenging year for the association in 2022," said the president and USAA CEO Wayne Peacock.
USAA's revenue for 2022 totaled $36.3 billion, a decline from the record $37.5 billion achieved in 2021.
Net worth also declined by $27.4 billion from $40.1 billion, although the company said this was temporary and a result of losses in its investment portfolio due to rising interest rates.
What are your thoughts on this story? Please comment below.
Keep up with the latest news and events
Join our mailing list, it's free!