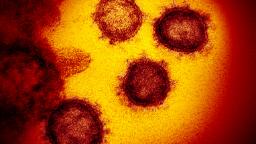 CNN
—

The US intelligence community still believes it is plausible that Covid-19 originated in a laboratory or in the wild, a conclusion that has been consistent for months, according to newly disclosed information released Friday night.
"All agencies continue to assess that natural and laboratory-associated sources remain plausible hypotheses to explain the first human infection," a report released by the Office of the Director of National Intelligence says.
The report was released after Congress passed a law in March asking the intelligence community to declassify intelligence related to the origin of the virus and any links to a lab in Wuhan, China.
Every US intelligence agency still unanimously agrees that Covid-19 was not developed as a biological weapon but there is no consensus left about the origin of the virus, according to the ODNI report.
And almost all American intelligence agencies also assess that the virus itself is not genetically engineered, the report says.
"Most agencies assessed that SARS-CoV-2 was not laboratory-adapted; some could not make a determination. All IC agencies assessed that SARS-CoV-2 was not produced as a biological weapons," the ODNI report said. "Changes in the IC's analytical view of the origins of the COVID-19 pandemic largely stem from differences in how agencies weigh intelligence reporting and publications. of science and gaps in intelligence and science."
At the same time, the intelligence community remains divided on the most likely source of Covid-19, as previously reported by CNN. US intelligence agencies remain divided on whether it resulted from a lab leak or occurred in the wild.
It also detailed the US intelligence community's understanding of why many WIV researchers fell ill in the fall of 2019, immediately before the outbreak of Covid-19 – saying that this information "neither supports nor refutes any hypothesis of the origin of the pandemic because the symptoms of the researchers. It can be caused by many diseases and some of the symptoms are not the same as COVID-19."