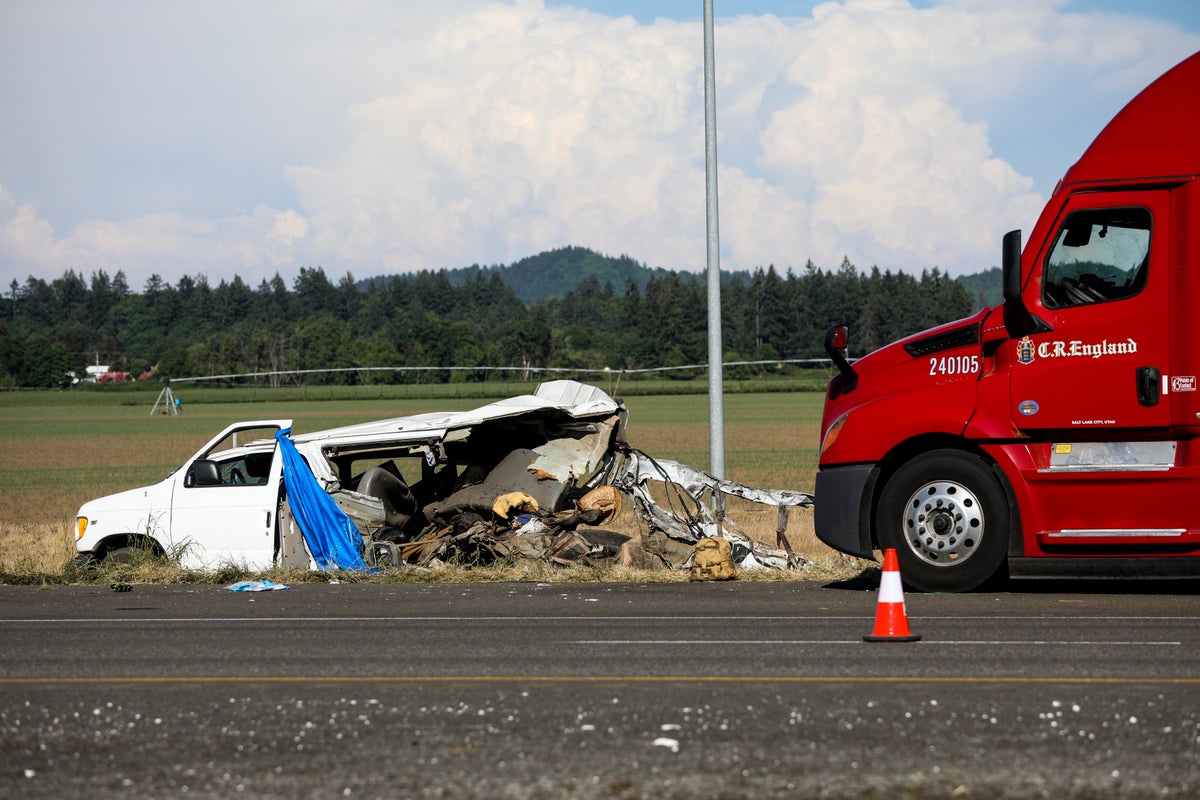 The driver of a truck that plowed into a parked van in Oregon, killing seven people and injuring several other victims, has been arrested on suspicion of murder, DUI and other charges, according to police.
Officials say the truck hit a van carrying 11 passengers on the side of the I-5 freeway in an agricultural area of ​​the state before it crashed into another truck parked in front of it, reports The Associated Press.
Thursday's crash happened in Marion County, which is located south of Portland and is home to the state capital of Salem.
According to Oregon State Police, the cause of Thursday's crash is under investigation and people are urged to avoid the interstate if possible and expect delays otherwise.
The names of the crash victims have not been released.
According to The Oregonian, Thursday's crash was one of Oregon's deadliest in recent years. A spokesman for the state Department of Transportation said a crash in Eastern Oregon's Harney County killed eight people in August 2018.
A 1988 crash, on the other hand, which also happened near the Marion County town of Albany, left seven people dead and 37 people injured.
Tens of thousands of people die in car accidents in the US in general each year. It is estimated that more than 40,000 people will die in car accidents in 2021 and 2022, with the number of car accident deaths each year at their highest level since the mid-2000s.