Fraud by contractors can be rampant after a natural disaster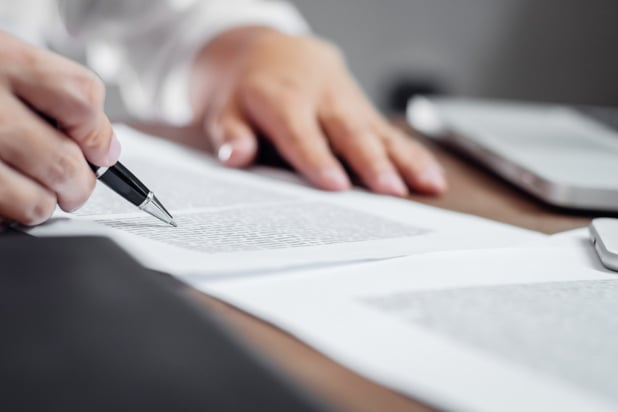 The Insurance Information Institute (Triple-I) and the National Insurance Crime Bureau (NICB) are marking this week as Contractor Fraud Awareness Week to highlight how homeowners can protect themselves from dishonest contractors.
"Home contractor fraud needs to be fixed, because too many consumers are falling victim to shoddy work that puts what is often their biggest investment at further risk," said Sean Kevelighan, CEO of Triple-I. "The Insurance Information Institute is proud to join forces with the National Insurance Crime Bureau to educate homeowners about the common signs of fraud and to offer steps homeowners can take. home to make sure they hire a reputable contractor."
According to Triple-I, post-disaster contractor fraud scams often begin with an unsolicited visit from a contractor claiming to want to help victims rebuild. Unscrupulous contractors also often use flyers to advertise their services. However, there are several ways for homeowners to check a contractor's credentials and reputation.
"Disaster events negatively affect millions of Americans every year," said David Glawe, CEO of NICB. "From hurricanes to floods and everything in between, these events are often frightening and life-changing. But what makes this effect worse is what happens afterwards, as insurance fraud targets the areas affected by these natural disasters. Often before floodwaters recede or rescue operations are complete, unscrupulous contractors prey on the most vulnerable individuals. Before hiring anyone, call your insurance company first. If you didn't ask for it, you should reject it."
Triple-I and NICB have the following tips for homeowners looking for reputable contractors:
Get at least three written estimates and compare them: In the aftermath of a natural disaster, contractors are especially needed. The COVID-19 pandemic and associated supply chain disruptions are also putting upward pressure on labor and material costs.

Check credentials, including licenses, references and insurance: Reputable contractors won't balk when asked to provide it

Make sure your contract includes estimated construction schedules and prices for labor and materials: If a contractor demands full payment up front, the homeowner should be very hesitant about doing business with them. However, it is common for contractors to require partial payment up front to obtain necessary supplies for the job.

Contact your insurer to make sure your policy is up to date: If a contractor offers advice on what your homeowner's policy covers, have an insurance professional with your insurer double check it.
Is there anything to say about this story? Let us know in the comments below.
Keep up with the latest news and events
Join our mailing list, it's free!