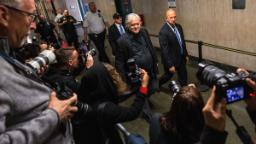 CNN
—

A New York state judge has set a trial date for Steve Bannon's fundraising fraud case for May of next year.
In a brief court hearing Thursday, the judge said Bannon's trial will begin on May 27, 2024 — nearly two months after former President Donald Trump went on trial before the same judge, Juan Merchan, on charges of related to the falsification of business records tied to hush money payments.
Bannon has pleaded not guilty to multiple counts of conspiracy, money laundering and conspiracy to defraud.
Prosecutors allege Bannon and others defrauded donors in a fundraising effort called "We Build The Wall."
This story is breaking and will be updated.