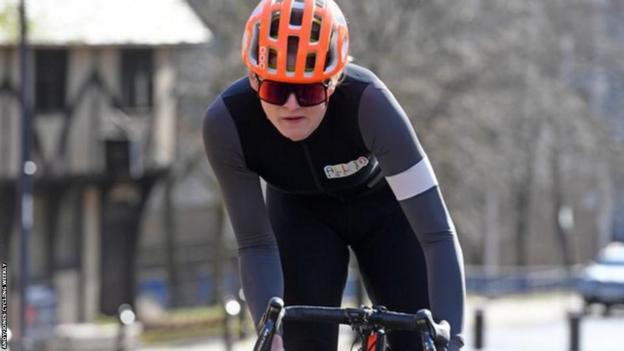 Cycling's world governing body has ruled that transgender women will be barred from competing in women's events.
The UCI says that anyone who transitioned after male puberty can compete in the 'male/open' category.
American female transgender cyclist Austin Killips won a UCI women's event two months ago.
Following that result, the world body reopened consultation on the issue, saying it had heard "the voice of female athletes and their concerns about a level playing field for competitors".
The UCI renamed the male category 'men/open' and added that "any athlete who does not meet the conditions for participation in women's events will be admitted without restriction".
In the past, transgender women could compete in elite women's events if they met testosterone-based regulations.
Now, the UCI says that it "takes note of the state of scientific knowledge" around hormone therapy, which it says "does not completely eliminate the benefits of testosterone during puberty in men" .
As a result, it concluded that action is needed at the international level "as a precaution".
"Cycling is open to everyone, including transgender people," said UCI president David Lappartient.
"But [the UCI] has a duty to guarantee equal opportunities for all competitors."
The UCI also acknowledges that the rules "may be changed in the future as scientific knowledge develops".
The governing body said the changes will apply to events on the UCI's international calendar, including the Women's World Tour, World Championships and World Cups in various cycling disciplines.