A former senior adviser to former President Barack Obama warned Democrats about a potential threat to President Biden's re-election campaign from third-party candidates such as Cornel West, a Green Party presidential candidate in 2024.
David Axelrod, who served as Obama's top adviser for two years in the White House before becoming a senior strategist for Obama's successful 2012 re-election campaign, asked "why the alarm bells aren't ringing" for Democrats amid growing concern over West's candidacy in the race.
Since he announced last month that he would run for the White House as a third-party candidate, West, a progressive activist and philosopher, has largely been dismissed by Democrats as a serious candidate as they work to drum up support for Biden ahead of the 2024 election.
Axelrod, however, insisted that Democrats should take challenges like West's to the incumbent president seriously.
PROGRESSIVE ACTIVIST CORNEL WEST DECLARES PRESIDENTIAL RUN UNDER A THIRD PARTY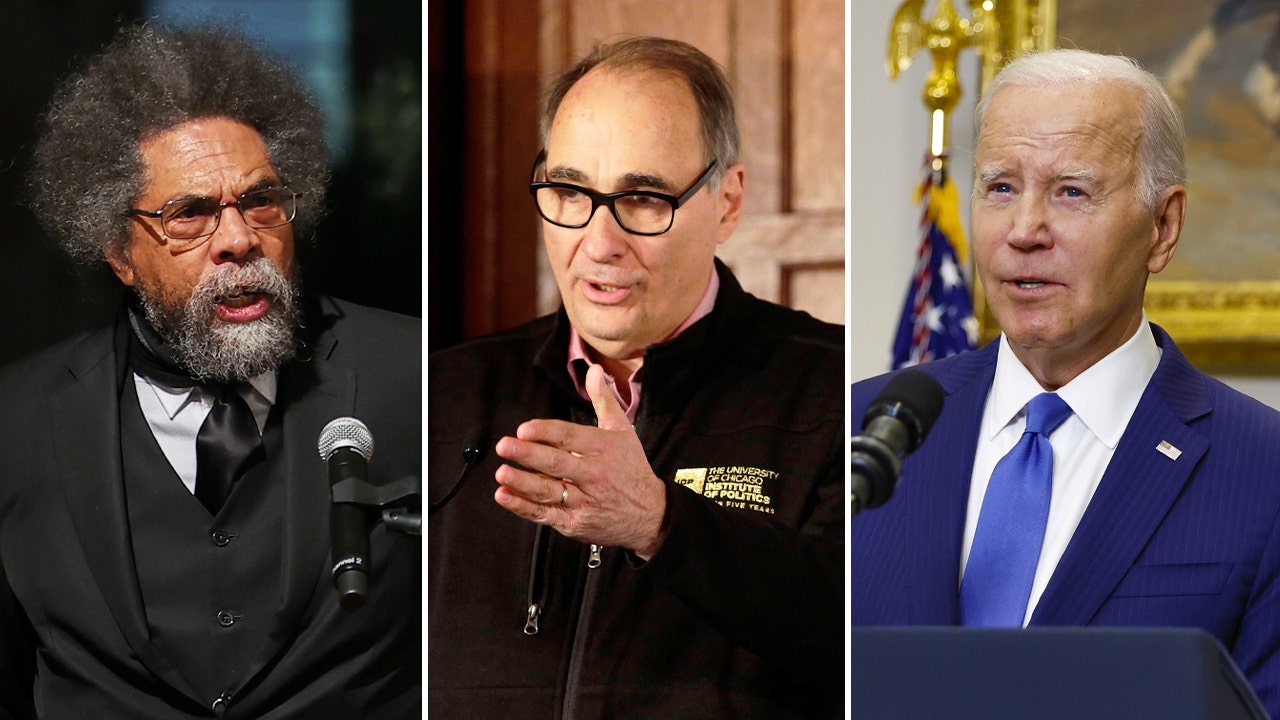 "It's going to sneak up on people," Axelrod, a CNN political commentator, said this week. "I don't know why the alarm bells aren't going off now, and they should be on a constant drumbeat from now until the election."
Like Axelrod, Pennsylvania Democratic Lt. Gov. Austin Davis said his party "should be concerned" about the implications of West's candidacy.
"We have to be concerned. I don't think time is on our side. The longer these things hang out there, the worse it's going to be," Davis said, according to CNN. "We should try to deal with it as soon as we can."
CORNEL WEST CALLS BIDEN'S PAST 'CONNECTIONS' TO SEGREGATIONISTS, SAYS TRUMP ALSO EXCESSIVE RACIAL ISSUES
Davis also noted that conversations about West, so far, have been with insiders rather than voters, the outlet reported.
The growing concerns from within the party come amid West's targeting of Biden on a number of issues in recent weeks.
Earlier this month, West told Fox News that his third-party bid is as "serious as a heart attack" and doubled down on comments he made questioning Biden's compassion for the Black community.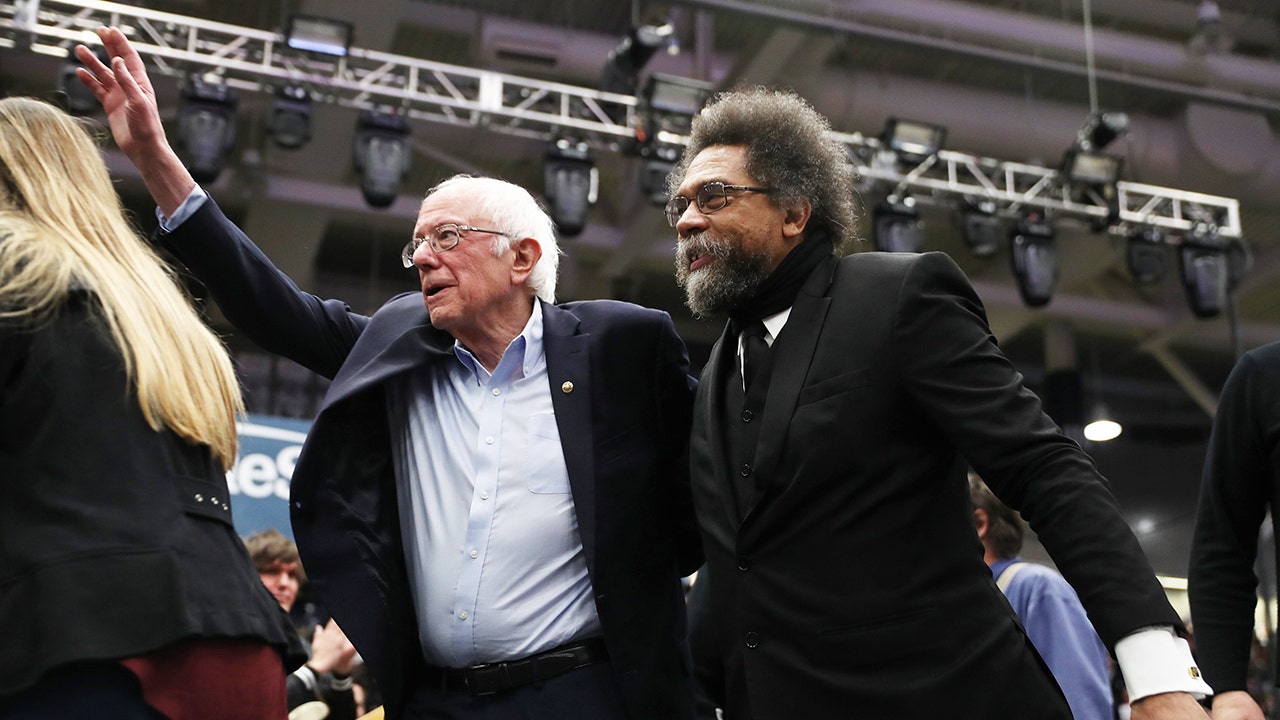 Criticizing Biden's past relationships with segregationist Democratic senators, West discussed Biden's admiration for former Mississippi Sen. John Stennis, namesake of the NASA Space Center near Kiln, Mississippi. In 2008, Biden reportedly called his fellow Democrat "a hell of a man."
Recently, Biden won back supporters at a 2019 fundraiser during his time working with Stennis' fellow Mississippian James Eastland and then-Sen. Herman Talmadge, D-Ga., who supported segregation.
"I was in a caucus with James O. Eastland. He never called me 'boy.' He always calls me 'son'," Biden mocked the senator who previously warned against "mongrelization."
Biden was reprimanded at the time by fellow Democrat Senator Cory Booker of New Jersey, who said in a statement obtained by the Daily Mail, "You don't joke about calling Black men 'boys.'"
On "Hannity," West confirmed that he accused Biden of "crimes against humanity" against African Americans, as reported by the New York Post.
When Hannity asked West about the minority voters who continue to largely support the Democratic Party, which West said is as fractured as the GOP, the professor replied that former President Donald Trump and Biden are wrong on racial issues and that both parties are tied to "big money" and corruption.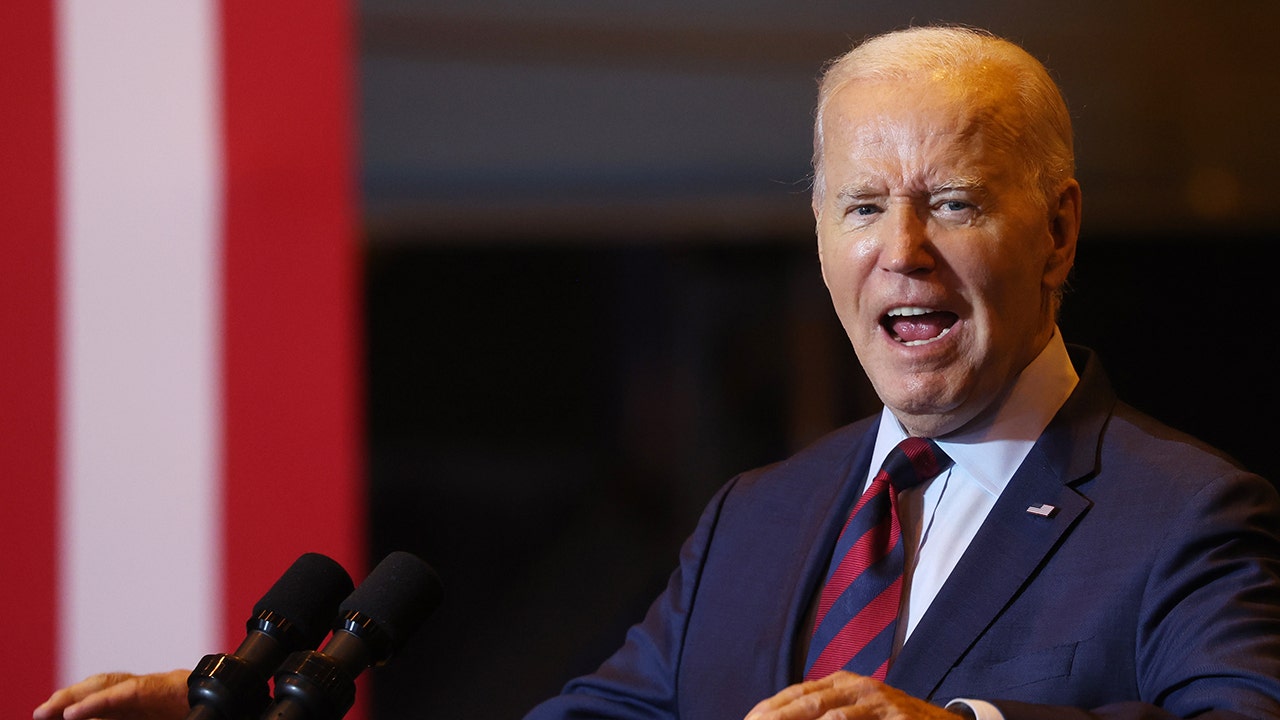 "It's true for Republicans, it's true for Democrats. [I'm] talking about Brother Trump himself. And Biden's connection to Stennis. Biden's connection to [ex-South Carolina Democrat-turned-Republican Sen.] Strom Thurmond. We know that Brother Trump's own father was tied to the Klan and Trump's language about Black people," West said.
CLICK TO GET THE FOX NEWS APP
During the same interview, West criticized the White House's handling of the cocaine incident, which Hannity said was quickly shut down. West agreed that a Western administration would not see the same alleged deferential treatment in the form of such a quick conclusion if drugs were found there.
"For my White House – and I told my people, I will not go to the White House until every American citizen has a house – I want to eliminate poverty, eliminate homelessness. I want jobs with a living wage," he said at the time.
Charles Creitz of Fox News contributed to this report.