Businesses with global operations face complex times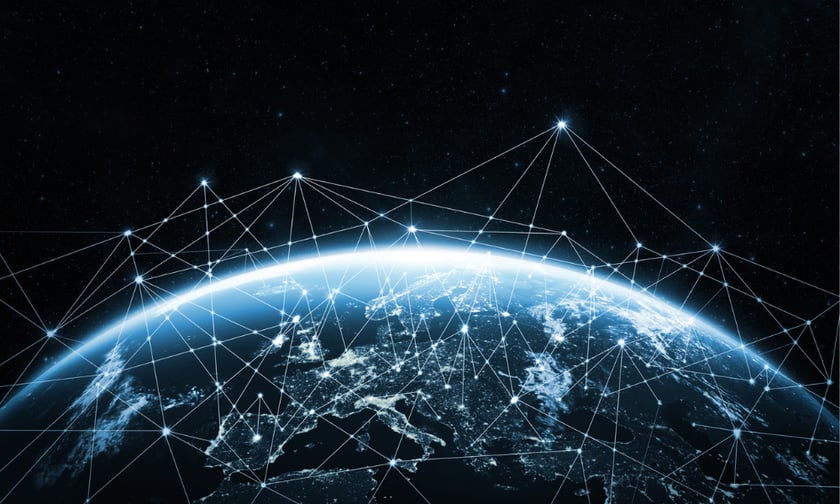 Insurance News
By means of

Globalized businesses often have a complex production process that includes outposts and factories in various countries, and the insurance industry may not be able to do an effective enough job of creating a more streamlined insurance product to address these complexities.
This is the message from The Hartford head of the middle market international Alfred Bergbauer, who spoke Insurance Business in RIMS.
In addition to widespread political unrest and instability, corporations and insurers alike must find new ways to protect their assets and output to avoid costly or complex claims.
"I cannot overemphasize the need to plan an insurance package to meet a client's complex needs," Bergbauer said. "Our industry is not good enough to do this, and the time for change is now, especially as operating on a global scale is becoming increasingly complex."
Rethinking an ineffective and fragmented insurance chain
What is usually implemented when a company is looking for insurance for a global supply chain is a piecemeal approach to securing policies from different carriers.
"A business buys insurance in many different countries where it has offices or operations," Bergbauer said.
However, if there is a complex loss that affects the entire production chain, liability can be placed in limbo as insurers avoid their responsibilities to pay a claim.
"In theory, now you have many carriers today who say, 'it's not my loss, it's theirs', which hinders solving a business interruption immediately and correcting the situation," said Bergbauer.
To effectively meet global client needs, Bergbauer said insurance stakeholders must:
Understand the ins and outs of this chain by specialty market.

Create a product or package that addresses these complexities.
"No matter what you're doing, it's in a complex chain," Bergbauer said.
If a broker takes the time to really understand the intricacies of global production and the risks associated with that, they can provide a detailed summary to an insurer.
"Upon receiving this information, a carrier will appreciate the in-depth research that has been done," Bergbauer said. "They can put together a structure, that will really meet the risk investment needs of a customer."
Economics and global politics have become "inextricably linked"
At RIMS, Insurance Business also sat down with Adrien Robinson, executive vice president of global specialty at Navigators, a subsidiary of The Hartford. Robinson shares how the intertwined nature of geopolitics and economics influences how businesses and insurers can work more effectively.
As companies establish operations in countries around the world, there is an inherent mix of geopolitical and economic strife that is becoming increasingly inevitable, according to Robinson.
"The two are inextricably intertwined," said Robinson. "But that's not always the case."
One of the main reasons for this integration is the pandemic of COVID-19, where many democratic countries are more conscious of doing business with countries that have a proven track record of not being very friendly to others, according to Robinson.
The war in Ukraine only made it worse.
"This conflation of geopolitical issues in politics is happening at a rapid pace," Robinson said.
"What was expected to happen for decades happened in a span of three years."
From an insurance point of view, the number one objective is to ensure that workers who may be deployed in these contested areas are safe and have appropriate protocols to address any claims related to worker safety.
Second, while insurers can provide products and packages that allow a business's globalization plans to continue, carriers can also tap into their wealth of expert knowledge to guide them on their path to expansion to ensure it's done right.
"While insurers have coverage and are ready to go after these corporations around the world, we must also be effective in analyzing and preparing for emerging risks due to the volatile political climate around the world," said Robinson.
This includes finding solutions for events that are considered insecure, especially confiscation, which is widespread in Russia after sanctions were imposed on the country when it first entered Ukraine.
"Leaders in boardrooms around the world are aware of this and are doing their best to mitigate any further disruption or potential loss," Robinson said.
Keep up with the latest news and events
Join our mailing list, it's free!