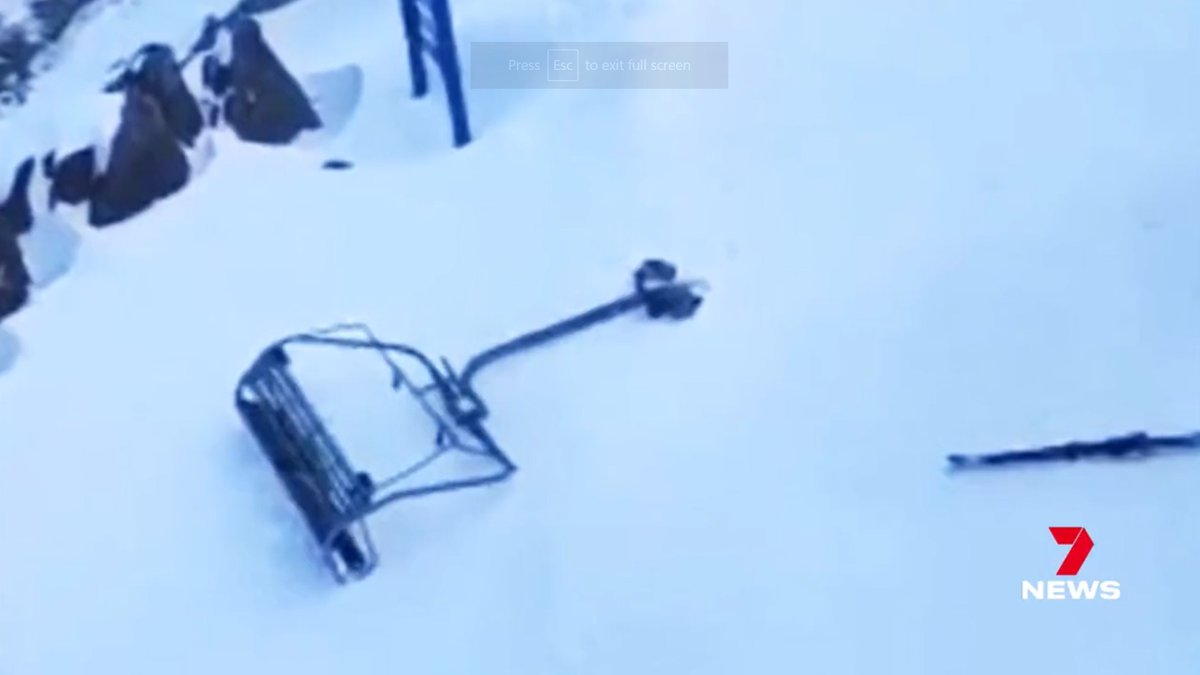 Three snowboarders suffered injuries when a chairlift was dislodged by an unexpected "gust of wind" at Thredbo Ski Resort, home to Australia's highest ski lift.
Two women and a man in their 20s suffered back and face injuries after one of the chairs came off the Kosciuszko ski lift on Saturday afternoon.
Snowboarders fell to the ground while approaching the top of the mountain after the chair fell several meters into the snow near Eagles Nest.
Thredbo Ski Resort said the incident was an isolated accident and was caused by "freak gusts of wind".
"No other guests or seats were affected. Thredbo is committed to the safety of our guests and our people," it said in a statement.
"The incident is now being fully investigated by SafeWork NSW and an independent engineer. Thredbo reassures visitors that their safety is paramount and that we will continue to apply our high standards of safety and risk management.
Pictures shared on the internet show injured people being helped by members of the ski patrol while the chair is lying in the snow.
Operations at the Kosciuszko chairlift – Australia's longest at almost two kilometers – have been temporarily halted for inspections.
The chairlift was built 33 years ago to replace the old double chair in 1990.
A wind gust reaching a speed of 65 km/h was registered before the accident at the nearby weather station, located near the upper station of the chairlift. The storm system dumped fresh snow across the ski fields.
This marks the latest in a chairlift incident at Thredbo, which has taken the title of Australia's best ski resort for the fifth consecutive year in 2022.
In 2019, a skier suffered a minor bruise but remained unharmed when a chair dislodged from the Gunbarrel Chairlift, a four-seater similar to the Kosciuszko Chairlift.