Company veterans are moving into new roles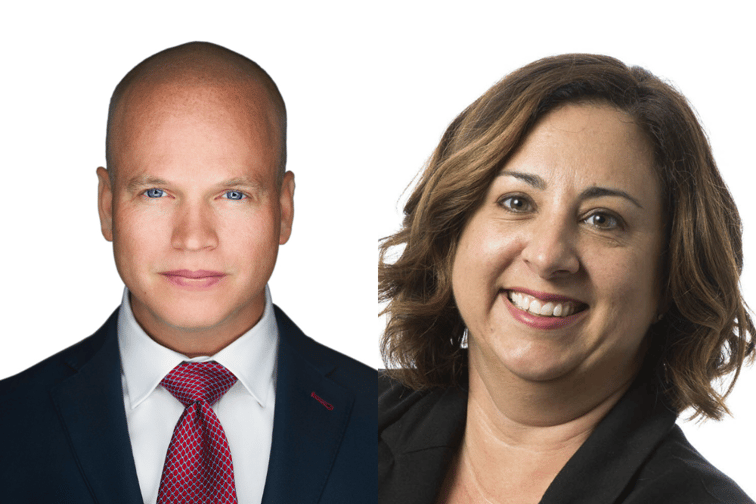 Insurance News
By Ryan Smith
Hanover Insurance Group has announced two significant appointments. The company appointed Stephanie E. Seibold (pictured above left) as president of alternative markets and Arthur J. Barrett (pictured above right) as president of programs.
In his new role, Seibold will lead the firm's specialty property and casualty programs, specialty general liability and specialty brokerage businesses. Barrett, who will report to Seibold, will lead P&C's specialty business in Hanover.
Seibold joined the company in 2007 as a middle market underwriter. Since then, he has held a number of different roles at the company, most recently as chief underwriting officer of specialty property and casualty, the company said.
Barrett joined The Hanover in 2021 as vice president of underwriting for the company's program business. Prior to joining Hanover, Barrett served in leadership roles in Chubb's brokerage programs and units. He also served as a CNA.
"We are very pleased to promote Stephanie and Arthur to these important roles within our specialty business," said Bryan J. Salvatore, executive vice president and president of specialty at The Hanover. "Stephanie brings a wealth of experience and is a strong leader and business integrator for our company. And Arthur is a strong underwriting leader who has played a key role in positioning our business with programs for future success. Under their leadership, we look forward to expanding these important businesses to meet the growing specialty needs of our agents and brokers.
The Seibold and Barrett promotions are the latest key appointments at The Hanover. Last month, the company announced the appointment of Charles F. Hamann as president of small commercial.
Is there anything to say about this story? Let us know in the comments below.
Keep up with the latest news and events
Join our mailing list, it's free!