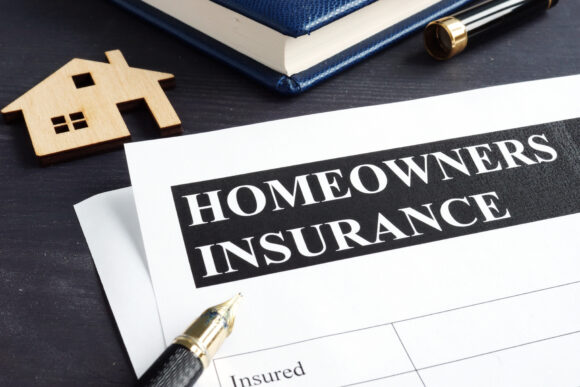 New

You can now listen to Insurance Journal articles!
Many US homeowners are delaying home repairs, which could put their property at risk of damage, according to the latest Nationwide Agency Forward survey.
A quarter of homeowners surveyed (26 percent) were unaware that delaying required home maintenance could have implications for their homeowner's policy.
Over the past year, 44 percent of homeowners said they delayed doing routine maintenance tasks and 31 percent delayed necessary repairs and renovations.
A staggering 78 percent of respondents said they defer needed maintenance because of inflation and rising prices.
Among those surveyed, the most common types of home maintenance or repairs that are delayed are roof repairs or replacements and kitchen and bathroom repairs.
Baby boomers (38 percent) are less likely than Gen X (50 percent) and millennial (52 percent) homeowners to put off home maintenance needs.
"As a homeowner, it's important to protect your property from further damage if an issue is identified," said Beth Riczko, Nationwide's president of P&C Personal Lines. "When a claim is filed, there are many factors that are reviewed during the investigation that may affect whether the claim is covered, including whether the insured is in compliance with the policy conditions. For example, if the shingles are damaged on a roof and not repaired causing damage to the interior, may have coverage effects.
In addition to putting off home maintenance, 71 percent of agents surveyed reported that policyholders have reduced their homeowners coverage to save money.
The most common claims by homeowners, according to agents, result from weather-related damage and fire damage.
Most agents reported an increase of two over the past year.
The survey found that 43 percent of homeowners have filed a claim in the past, with more than half (56 percent) weather-related, 37 percent water damage and 13 percent fire damage.
More than 8 in 10 homeowners believe their home is adequately insured (87 percent), although many remain concerned that their policy may not cover certain types of damage or incident (54 percent) or that they may not have adequate coverage in case of a major loss or disaster (47 percent).
"Homeowners should evaluate their coverage needs and determine if they have enough coverage to reflect the increase in repair costs due to inflation," Riczko said. "Taking proactive steps will not only protect their investment but also provide peace of mind knowing they are better prepared for any challenges that may arise. It is good practice to conduct an annual coverage review of your agent, to check for any updates or changes to your home or belongings and create a policy that provides adequate protection.
Most homeowners reported knowing the basic coverage available through their homeowner's policies including fire (89 percent), liability (83 percent) and replacement protection for personal property. (79 percent) but continue to struggle to understand the full range of coverage options available to them.
Topics
Home Owners on Trends
Interested in Home owners?
Get automatic alerts for this topic.