South Wales police have claimed a police van chased two teenage boys on an e-bike before killing them in an incident that sparked violent riots in Cardiff.
The force referred itself to the police watchdog, the Independent Office for Police Conduct, in the pursuit.
Kyrees Sullivan, 16, and Harvey Evans, 15, who were riding an e-bike, were killed on Snowden Road in the Ely area of ​​the city later despite police saying there were no police cars on the road at the time. crash.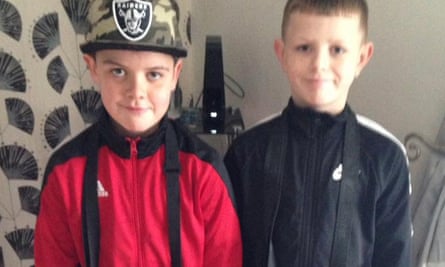 Their deaths sparked a night of unrest in the deprived Ely area of ​​west Cardiff which led to at least 15 police officers being injured in clashes with young residents of the area.
The south Wales police and crime commissioner, Alun Michael, claimed the riots were caused by false "rumours" of police involvement in the boys' deaths.
Later, CCTV footage emerged showing a police van chasing two boys on an e-bike just before 6pm on Monday.
Ch Supt Martyn Stone said: "We received CCTV footage showing a police car following a bicycle just before 6pm. South Wales police also make a mandatory referral to the Independent Office for Police Conduct to ensure the matter receives an independent review.
More details soon…