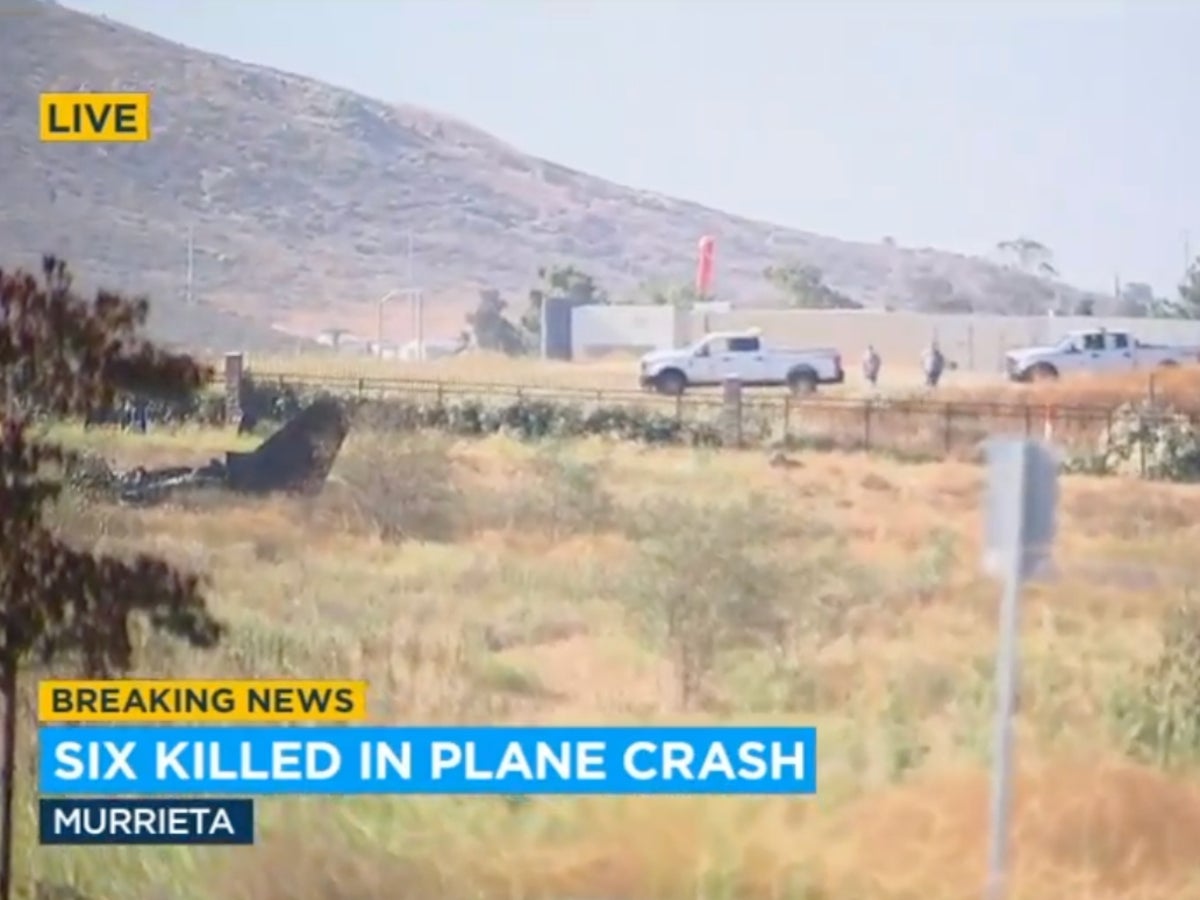 Six people are dead after a small plane crashed in a field near the French Valley area of ​​Riverside County, California.
A Cessna C550 business jet crashed near French Valley Airport in Murrieta around 4:15 a.m., according to the Federal Aviation Administration (FAA).
It was traveling to California from Harry Reid International Airport in Las Vegas, according to aviation officials.
Police said the plane was "fully engulfed in flames" when they arrived at the scene.
The Riverside County Sheriff's Office confirmed that all six occupants were pronounced dead at the scene, according to ABC7.
The passengers and pilot who died were all adults, Elliott Simpson, an aviation investigator for the National Transportation Safety Board (NTSB), said in a news briefing.
The privately owned plane crashed 500ft from the runway at French Valley Airport in Riverside County, about 85 miles south of Los Angeles, after attempting an instrument landing in a marine layer weather phenomenon that settled in the that area, Mr Simpson said.
The crash sparked a small brushfire at the scene of the incident, which burned approximately one acre of land before members of CAL FIRE/the Riverside County Fire Department were able to contain it.
Weather reports indicated that a thick fog hung over the region at the time of the accident.
An aerial video from local media showed burnt rubble in the shape of a small plane in a blackened area of ​​a field across the road from the airfield.
This is the second fatal plane crash near the French Valley Airport in less than a week; on 4 July, another small plane crashed, killing the pilot.
Both crashes are under investigation by the NTSB and FAA.
Mr Simpson said the NTSB would continue to investigate the crash, with further results expected within the next two weeks.
He did not release the names of those killed in the crash.
More reporting agencies