Main events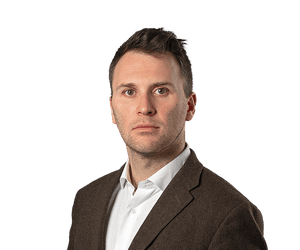 Andrew Roth
In case you missed it yesterday: The Belarusian ruler, Alexander Lukashenko, said that Russia has started moving tactical nuclear warheads for storage in Belarus, adding that it is possible that the weapons have reached his country.
"We have to prepare the storage facilities and the others there [in Belarus]. We have done everything. This is why the transfer of nuclear munitions began," Lukashenko said during a summit of the Eurasian Economic Forum in Moscow.
Asked if the weapons have arrived, he said: "Maybe. I'll go and see."
The statements came hours after Russian and Belarusian military officials signed an agreement providing for Moscow to deploy tactical nuclear weapons in Belarus, marking a shift in the nuclear posture of Kremlin that could raise the stakes of any future instability in Belarus.
The European Union agreed on Thursday to suspend restrictions on imports from Ukraine for an additional year after lifting an import ban imposed by some EU countries amid protests by farmers at low prices, Reuters reports.
Zelenskiy thanked the EU for the extension and promised to work to meet the union standards needed to secure membership of the 27-nation bloc.
The Council of the EU, the group of EU governments, said in a tweet that EU ministers responsible for trade agreed to the extension at a meeting on Thursday.
The European Union lifted tariffs and other restrictions for the first 12 months in June 2022.
German Chancellor plans to talk to Putin 'in due course'
German Chancellor Olaf Scholz says he plans to talk to Russian President Vladimir Putin "in due course", dashing hopes of resuming contact after a near-total breakdown in relations since in the war in Ukraine.
"My last phone call was then," Scholz told the Koelner Stadt-Anzeiger newspaper in an interview published on Friday. "But I plan to talk to Putin again in due course."
The leaders last spoke by phone in early December, AFP reported.
Asked about the hope of ending the conflict through negotiations, Scholz said that Putin must understand that the war will not end by making "some kind of cold peace".
"For example, by making the current front line the new 'border' between Russia and Ukraine," he said.
"Instead it is about a fair peace, and what is needed for that is the withdrawal of Russian troops," he added.
Missiles were launched at Kyiv overnight
Russia launched missiles at the Ukrainian capital Kyiv early Friday, in its 13th attack so far in May. There were no casualties, but falling debris destroyed the roof of a shopping center.
The Kyiv Regional City Administration wrote on Telegram:
"Another air attack on Kyiv is the 13th in a row since the beginning of May! And, as always, at night. This time the attack was carried out by the Tu-95MS strategic bomber, from Caspian region, probably by X-101 cruise missiles.
In a later post, it said that the debris destroyed the roof of a shopping center in the district of Obolon. There were no casualties.
Japan announced new sanctions against Moscow
Japan will impose more sanctions on Russia after the Group of Seven (G7) summit hosted by the country last week agreed to step up measures to punish Moscow's invasion of Ukraine, Chief Cabinet Secretary Hirokazu Matsuno said. on Friday.
Via Reuters: Matsuno, the top government spokesman in Tokyo, also condemned Russia's move on Thursday to deploy tactical nuclear weapons in Belarus, saying it would further escalate the situation in around the invasion of Ukraine.
"As the only country that suffered atomic bombings during the war, Japan never accepted the nuclear threat of Russia, especially its use," said Matsuno in a regular press conference.
In a coordinated action by the G7, Japan will freeze the assets of 78 groups and 17 individuals including Russian army officers and ban the export of 80 Russian entities such as research laboratories affiliated with the military, according to a foreign ministry statement Friday.
Japan has also banned the provision of construction and engineering services to Russia, although details of the move will be announced at a later date, the trade ministry said in a statement.
Welcome back to our live coverage of the war in Ukraine.
Our top stories this morning: Russia launched missiles at the Ukrainian capital Kyiv early Friday, in the 13th attack so far in May. There were no casualties, but falling debris destroyed the roof of a shopping center.
And Japan will impose more sanctions on Russia after the G7 summit hosted by the country last week agreed to step up measures to punish Moscow's invasion of Ukraine, chief cabinet secretary Hirokazu Matsuno said. on Friday.
Soon. Here are some other important new developments:
Russia is moving ahead with a plan to deploy tactical nuclear weapons in Belarus. Alexander Lukashenko, the president of Belarus, claimed on Thursday that the transfer of some weapons from Russia to Belarus has begun, according to reports.

Dutch prosecutors seized a plot of land near Amsterdam belonging to Vladimir Putin's former son-in-law, revealed a joint investigation by the Guardian and two other media organizations. The Duivendrecht plot is owned by Jorrit Faassen, a Dutch businessman who is married to Maria Vorontsova, the elder daughter of the Russian president.

Britain is likely to keep Russian state assets immobilized for some time after the war in Ukraine, and certainly until Moscow agrees to pay compensation for the damage it has done, British officials confirmed. The summit of the Council of Europe last week established a digital damage register for Ukraine as the first step towards an international compensation mechanism for victims of Russian aggression.

The US has long asked Ukraine not to use US-supplied military equipment to launch attacks inside Russian territorythe top US general said on Thursday, following Russian accusations that pro-Ukrainian militias used US armored vehicles.

Russia has signaled that if demands to improve grain and fertilizer exports are not met then it will not extend the Black Sea grain deal before 17 July. It made the same threat and demand in March, then agreed last week to renew the export agreement for 60 days.

Unverified footage appears to show a drone speedboat attack on the Russian naval vessel Ivan Khurs in the Black Sea. on Wednesday. The video appears to show at least one of the drones getting very close to the ship, although it remains unclear whether or not there was any damage.

The Wagner mercenary group in Russia has begun withdrawing its forces from the devastated city of Bakhmut in Ukraine. and transferring its positions there to regular Russian troops, according to its founder, Yevgeny Prigozhin.

The US says the Wagner Group may be working through Mali and other countries to hide its efforts to obtain military equipment for use in Ukraine, and it is accused of supplying a Sudanese paramilitary with surface-to-air missiles.

Ukraine secures release of 106 captured soldiers in Russian prisoner swap on Thursday, according to President Volodymyr Zelenskiy's chief of staff. The soldiers, including eight officers, were said to have been captured fighting in Bakhmut.

Russia's foreign ministry said it had summoned the ambassadors of Germany, Sweden and Denmark over what it described as a "total lack of results" in the Nord Stream investigation. Several unexplained underwater explosions ruptured the Nord Stream 1 and 2 pipelines linking Russia and Germany across the Baltic Sea in September 2022. The explosions occurred in the economic zones of Sweden and Denmark and the two countries say they are intentional, but have not yet determined who. is responsible. Germany is also investigating.

Ukraine said on Thursday it had shot down all 36 Iranian-made drones launched by Russia in overnight attacks. it claimed that key military infrastructure and facilities were likely targeted.

Russia denies a fire broke out at Moscow's defense ministry, after social media users and reports by the state-owned Tass news agency said emergency services had been called to the building. Tass first reported a fire to the ministry early Thursday morning, but later reported the ministry saying there was none.