England defense coach Kevin Sinfield fielded the team after losing to Fiji in late August, said Freddie Steward, whose burst inspired Steve Borthwick's men to victory over Argentina in the World Cup opener; England won 27-10 despite an early red card for Tom Curry
Last Updated: 11/09/23 11:17pm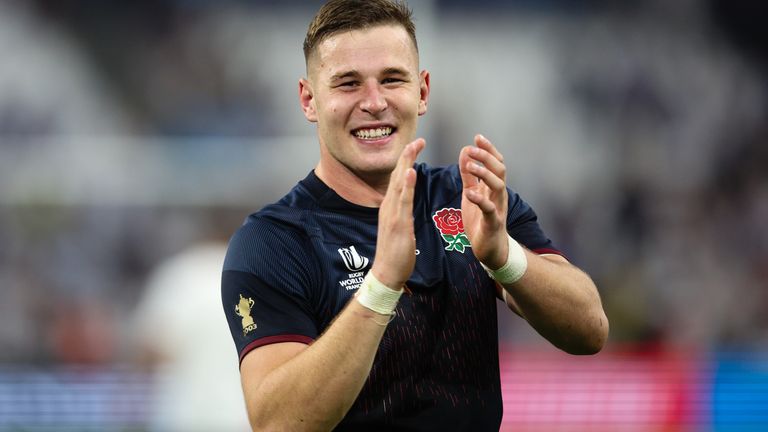 Freddie Steward says England's heroic win over Argentina in their World Cup opener was fueled by a verbal "rocket" from defense coach Kevin Sinfield after the recent humiliating loss to Fiji.
Steve Borthwick's men suffered their first ever defeat in Fiji in late August, going down 30-22 in the bottom half, but they bounced back two weeks later to beat Argentina 27-10 despite almost the whole game with 14 men. following Tom Curry's early red card.
Curry faces a disciplinary hearing in Paris on Tuesday, where the flanker is expected to find out the length of his ban for a challenge that led to a clash of heads with Pumas back Juan Cruz Mallia.
Full-back Steward said: "We got a bit of a rocket after that [Fiji] game.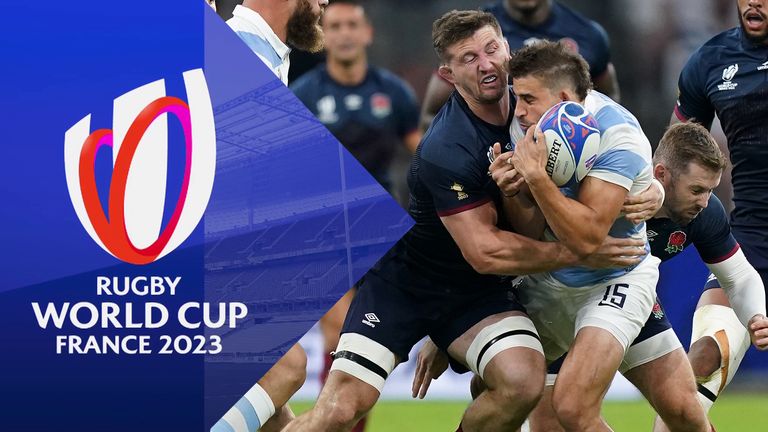 Tom Curry will attend a disciplinary hearing this Tuesday after his red card in England's opening World Cup match against Argentina.
'Sinfield is a man you don't want to miss'
"There are no complaints about that, it had to happen. We had a full review, which we needed, and we reaped the benefits against Argentina. It had to happen.
"That's what makes Kev a great defensive coach – he's so inspirational. He inspires us so much and he's the kind of bloke you don't want to let go. That's testament to him as a bloke. it's doing it for him.
"You don't want to see a guy like that, who puts his heart and soul into his work with his defense, feel let down.
"Kev's big on covering each other's backs. That's his big thing. He wants a defensive unit that works hard for each other and, if it goes wrong, covers each other.
"Inevitably, you can be as good a defender as you want as a full-back but there are times when it doesn't go to plan and that's where you get tested. That's his main character."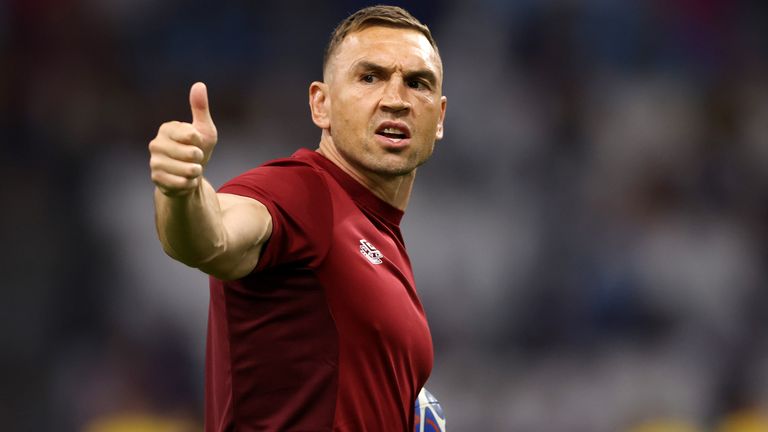 Sinfield: The fans wanted our fight and spirit
Sinfield says England must build on a determined display ahead of their second World Cup fixture against Japan in Nice on Sunday.
"It's just the beginning. We saw a lot of what we saw in training against Argentina, which was pleasing, but I still feel like there's a lot in this team – a lot of improvement, a lot of growth," Sinfield said. .
"To get the win, because of the noise that surrounded us and the way the group of chariots went around – metaphorically – was very pleasing.
"We saw a fight, a spirit and attitude that the people at home who support us and at the ground would have liked to see, and for us as coaches that is very pleasing, (but) we know that we have to to be better.
"Part of our challenge as coaches and part of the challenge of the playing group is to make sure this is not an anomaly, this is the start."