Democratic presidential candidate Robert F. Kennedy, Jr. stated that he "can't wait" to join Twitter CEO Elon Musk on the platform just one day after Republican Florida Gov. the 2024 race for the White House.
Kennedy posted the comment in response to Musk tweeting that "all presidential candidates are welcome" on Twitter.
Fox News Digital reached out to Twitter and the Kennedy campaign to ask if the two had plans to appear together in a similar format as the DeSantis event, but did not immediately receive answers.
DESANTIS, MUSK BASH THE MEDIA – AFTER THE TWITTER CHAT CRASHING
Musk faced heavy flak after a Twitter Spaces feature event with DeSantis was mired in repeated technical glitches on Wednesday night in a black eye for the social media platform. Twitter's mobile app crashes repeatedly and users complain they can't hear the broadcast.
However, the technical issues do not seem to have deterred Kennedy, who previously found an ally in Musk on the issue in the Democratic primary debates.
Last month, Musk blasted the Democratic National Committee for choosing not to hold debates between the three declared candidates from the party, essentially crowning President Biden in his bid for re-election.
TEENY, TINY AUDIENCE: ELON MUSK'S MUCH-HYPED TWITTER 'SPACES' DISASTER TAKES A FRACTION OF MOGUL'S FOLLOWERS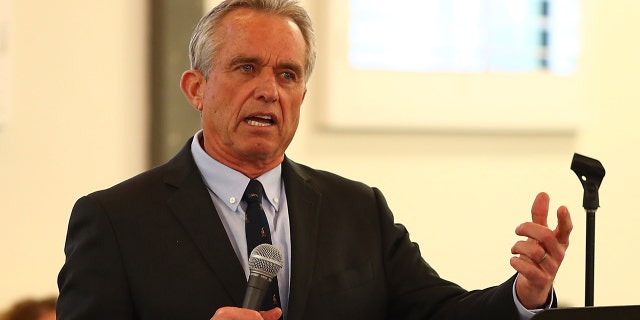 "The DNC has already announced that it will not allow any debates in the 2024 primary. Biden will not be challenged. Everyone on the Democratic side should shut up and fall in line. No debates are undemocratic and ridiculous. Nothing Progressives should agree to this kind of power grab," Musk tweeted.
In addition to Biden, Kennedy also faced author Marianne Williamson in the race for the Democratic nomination.
CLICK HERE TO GET THE FOX NEWS APP
Thomas Catenacci of Fox News contributed to this report.