Passengers arriving at major UK airports at the start of the bank holiday weekend are facing long delays after problems at electronic passport gates.
Travelers have expressed their anger on social media over hours-long queues at several airports including Heathrow and Gatwick as arrivals have their passports checked by hand instead of automated machines.
Millions are expected to travel on roads and public transport this weekend.
A passenger arriving from Frankfurt said he queued at Heathrow only to have his passport rejected at an electronic gate. "All in all, queuing for almost an hour to enter my own country on a British passport," David Steward wrote on Twitter.
Another traveler posted photos of a crowded passport control line at Gatwick at 2am on Saturday. "Unbelievable. Welcome to modern Britain. And of course, the air con was turned off so it was very hot," written by Chris O'Hara.
A passenger arriving at Heathrow posted on Twitter: "Just landed to scenes of utter chaos. 2 hour queue just to get to the real queue. The gates are broken."
Another person who arrived at Heathrow described it as "the mother of queues".
A Gatwick spokesman said the problem started on Friday night but queues had eased by Saturday morning. He said: "Some passengers may experience immigration delays due to a national issue at UK Border Force e-gates.
"Our staff are working with the UK Border Force – who operate passport control including e-gates – to provide assistance to passengers if needed."
on a tweeta Heathrow spokesman said: "We are aware of a national issue affecting e-gates, operated by the Border Force. This issue affects a number of ports of entry and is not specific to Heathrow.
"Our teams are working closely with the Border Force to help resolve the issue as quickly as possible and we have additional colleagues on hand to manage queues and provide passenger comfort. We apologize for the any impact it may have on passenger journeys.
Separate IT issues affected 20,000 British Airways passengers on Friday, causing more than 175 flights to be cancelled. It continued to affect services on Saturday morning.
The disruption also affected ferry travel between Dover and Calais, as a problem with French passport control IT systems delayed arrivals in France.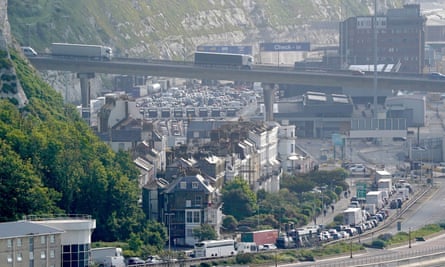 Passengers were told to allow two hours for border controls and to check in at the UK's main passenger port.
A Home Office spokesman said: "We are aware of an issue with the border system across the country which is affecting arrivals into the UK.
"We are working to resolve the issue as soon as possible and we are in contact with port operators and airlines to minimize disruption to travelers."
It said the Border Force had plans to deploy officers to help minimize delays and disruption.