Market up 24% from 2016 to 2022, according to a new report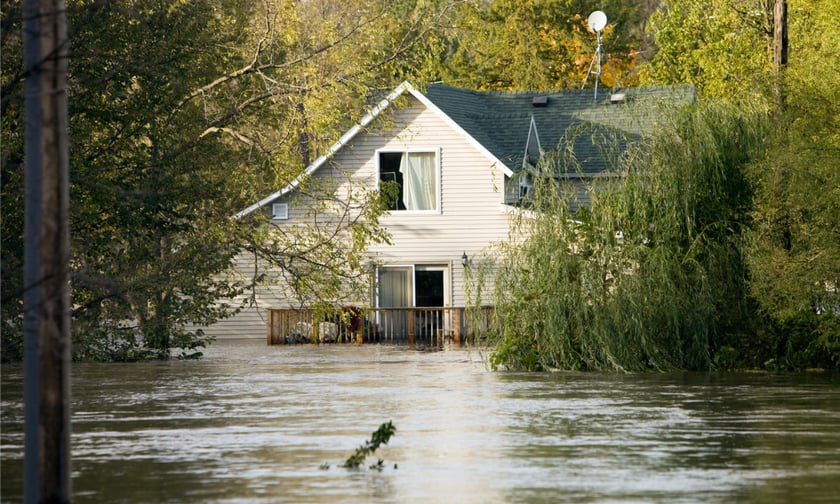 Disasters and Floods
By Mika Pangilinan
The US private flood insurance market is rapidly expanding its market share as challenges continue to the federally supported National Flood Insurance Program (NFIP), according to the Insurance Information Institute (Triple-I).
NFIP faces obstacles in implementing its Risk Rating 2.0 program. The new pricing method was put in place to establish a more accurate and fair premium structure by closely aligning the flood risk charges associated with individual properties. In flood-prone states like Louisiana, this has resulted in increased premiums for many policyholders.
The challenges brought about by the NFIP's new pricing method led to the growth of the private flood insurance market, which grew by 24% between 2016 and 2022.
As noted in the most recent issues of Triple-I, the private market will go from $3.29 billion in direct premiums written in 2016 to $4.09 billion by the end of 2022. A total of 77 private insurance companies are said to have contributed to this growth, accounting for 32.1% of the flood insurance business until December 31, 2022.
"It is reasonable to expect that, while the cost of participating in the government-run flood insurance program is prohibitive for some, private insurers will recognize the market opportunity and respond by using the latest data and analytics capabilities, more refined pricing techniques, and new products, such as parametric insurance, to capture opportunities," the brief said.
Increasing consumer demand for private flood insurance
Triple-I continues to emphasize the potential benefits of increasing competition in the private sector, emphasizing that a wider range of options can lead to cheaper coverage for consumers.
However, it also highlighted the problem of consumer demand, with risk management firm Milliman pointing out how "a relative lack" of demand compared to other property insurance offerings has left many carriers who are hesitant when it comes to launching their own private flood programs.
Research conducted by Triple-I in partnership with Munich Re shows that 64% of surveyed homeowners and renters believe that their homes are not at risk of flooding, while an additional 14% are unsure about their flood risk.
"Public education and awareness raising about flood risk is essential to advance the goal of flood risk reduction, as is collective action by stakeholder groups – from banks and insurers to community leaders , real estate professionals, and policy makers," the brief said. "Reducing the threat of costly flood claims will ensure that affordable insurance protection is available to everyone who needs it."
What are your thoughts on this story? Please comment below.
Keep up with the latest news and events
Join our mailing list, it's free!