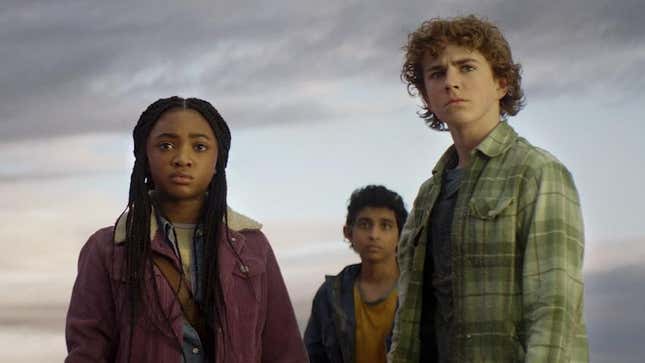 These days, it looks like Disney+ already deleted many shows than this increasing. But yes, it's still being added, and one of the biggest is coming later this year Percy Jackson and the Olympians. Based on the hit book series by Rick Riordan, the show follows a boy who discovers that he is the son of a God.
If that rings a bell it's because A) You're one of the hundreds of millions of people who bought the books or B) You probably saw one of the two films Fox made based on the character in the 2010s. Now, it's getting full-court press, the Disney+ adaptation debuting on December 20. Here's the first teaser.
We Expect You | Percy Jackson and the Olympians | Disney+
That's Walker Scobell in the lead role, who you may or may not know from netflix movies, Adam's Project. Aside from his young costars (Leah Sava Jeffries and Aryan Simhadri), Scobell will be joined by an impressive cast of guest stars including Lin-Manuel Miranda as Hermes, Megan Mullally as Mrs. Dodds, Toby Stephens as Poseidon (Percy's father), Jason Mantzoukas as Dionysus, Jay Duplass as Hades and the late, great Lance Reddick as Zeus, just to name a few.
This seems to be a show that many young fans are excited about and hey, that's good. I hope it's so good that the buzz boils over to a point where everyone on Earth is talking about Percy Jackson and the Olympianss. Because, let's face it, if it is not, it can suffer from fate of the same fantasy movies on Disney + like Willow or The Mysterious Benedict Society.
Percy Jackson and the Olympians debuts on December 20.
---
Want more io9 news? Check when to expect the latest wonders, Star Warsand Star Trek releases, what's next for DC Universe in film and TVand everything you need to know about the future of Who is the doctor?.