DES MOINES, Iowa – Two top members of former President Donald Trump's administration who are now Trump's opponents in the 2024 GOP presidential nomination race have sharply criticized Trump for celebrating North Korea's appointment to the World Health Organization.
Former Vice President Mike Pence and former South Carolina Gov. Nikki Haley, who served as ambassador to the United Nations during the Trump administration, targeted the former president in an interview in Iowa on Saturday with Fox News. Florida Governor Ron DeSantis also took a swipe at Trump for his comments about the North Korean dictator.
"Congratulations to Kim Jung [sic] Un!" Trump wrote in a message on his social media platform Truth Social on Friday afternoon.
"I was shocked to see that," DeSantis told Fox News Digital Saturday. "I mean I think one, I think Kim Jong Un is a murderous dictator."
TRUMP CELEBRATES NORTH KOREA LEADER
Trump linked his message to an article from American Greatness about a North Korean official who was recently elected to the executive board of World Health Organization (WHO).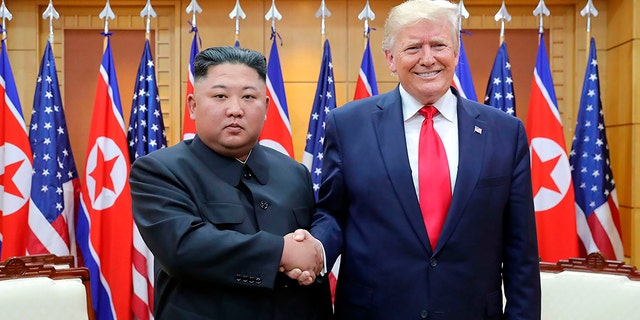 the Ministry of Public Health in North Korea Dr. Jong Min Pak sits on the WHO's executive board with a term set to last until 2026.
The communist state's new position on the board allows them to have a say in determining the organization's agenda and policy prescriptions.
The decision sparked immediate criticism from the government of neighboring South Korea, which pointed to North Korea's history of ignoring policies passed by the WHO and its parent organization, the United Nations.
Pence, who is expected to launch a 2024 presidential campaign next week in Iowa, told Fox News that the World Health Organization has neglected America and the world during the COVID pandemic. They are literally conspiring to hide what is happening in China and we are responding to them with our administration.."
NORTH KOREA ELECTED BY THE WORLD HEALTH ORGANIZATION EXECUTIVE BOARD
"Whether it's my former running mate or anybody else, nobody should praise the dictator of North Korea or praise the leader of Russia, who launched a senseless war of aggression in Ukraine," Pence said. "This is the time we have to explain to the world that we stand for freedom and we stand with those who stand for freedom."
Haley, who declared her candidacy for the White House in February, told Fox News that "you don't congratulate a thief. I mean, let's remember this. This thief threatens America. It threatens our allies back -back. It's not a toy thing."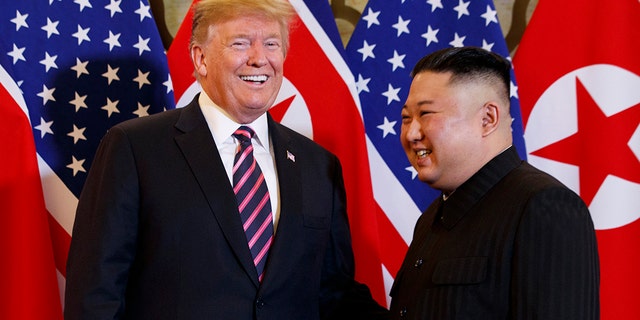 "He's a terrible individual. He's terrible to his people. He's terrible to our allies in the world. And I don't think he should be congratulated," Haley emphasized.
Trump became the first sitting American President to meet with a North Korean dictator when he shook hands with Kim Jong Un in 2019.
"It started off bad, remember that? I said 'little rocket man' and he said 'I've got a red button on my desk, and I'm ready to use it,'" Trump recalled in April 2023 interview.
"And then all of a sudden we got a call – they wanted to meet," he added. "We should have fixed that whole situation shortly after the start of my second term."
Pence and Haley spoke to Fox News on Saturday as they attended the annual roast and ride of Sen. Joni Ernst of Iowa, a motorcycle ride benefiting veterans. All declared presidential candidates — except Trump — spoke at the gathering.
CLICK HERE TO GET THE FOX NEWS APP
Asked for an answer, Trump's campaign pointed to DeSantis, who they consider the former president's closest rival for the 2024 GOP nomination.
"President Trump has achieved peace through force and, as a result, no new wars have been started under his presidency. On the other hand, Ron DeSantis is a puppet of the establishment warmongers and has no force , strength, or will to stand up against America's adversaries," Trump campaign spokesman Steve Cheung told Fox News.