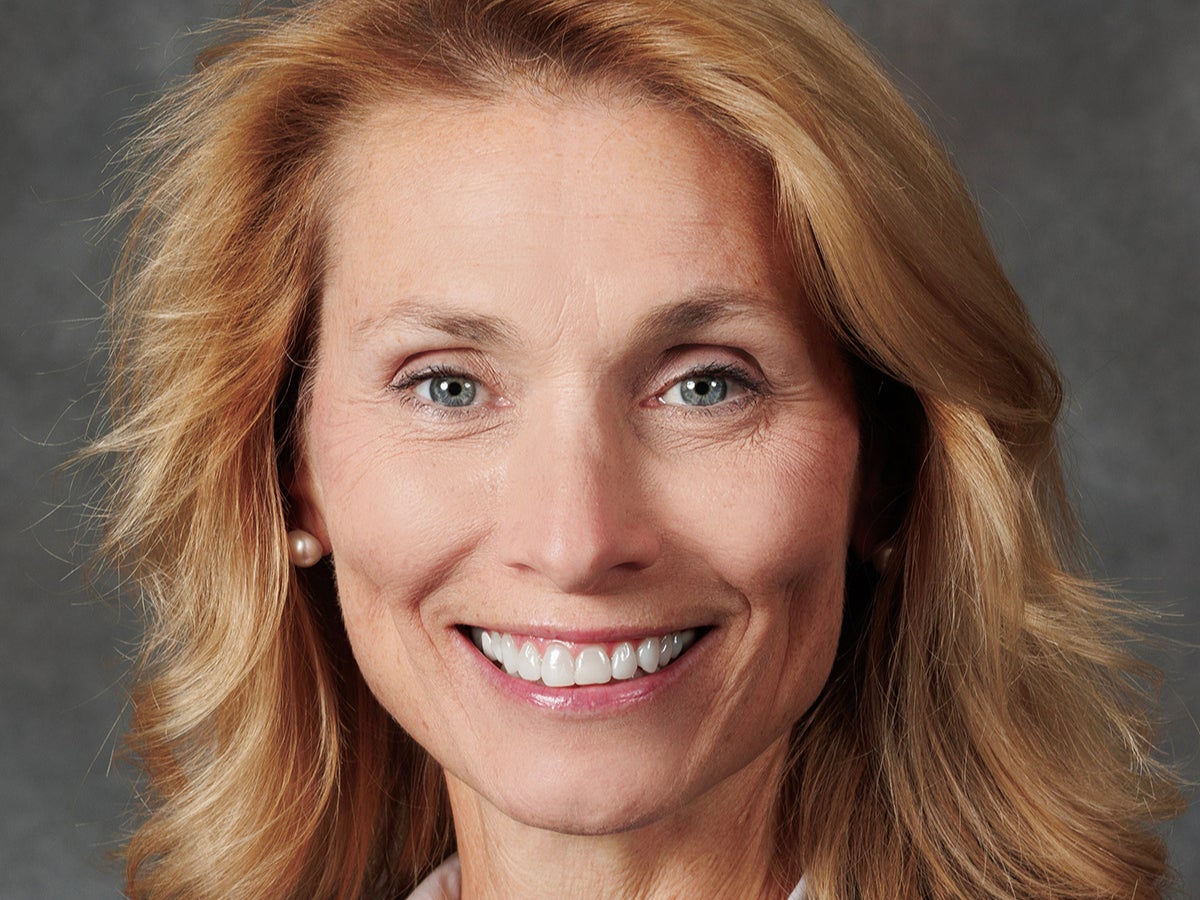 A Nebraska Republican state senator who voted for a joint anti-trans and anti-abortion bill that passed in a single vote in the legislature admits he didn't care about the issue.
State Senator Christy Armendariz represents the state's 18th District.
Writing for New York magazine, journalist Lila Shapiro said the senator "took me to a bench in an empty hallway" to say she was "bewildered that a reporter from New York would come all the way to Nebraska to cover this event".
"I don't watch the news or pick up a newspaper," he told the magazine. "Did something happen that I should know about?"
The author told Ms Armendariz that other states have passed other similar laws restricting the reproductive rights of trans women and that a federal appeals court in the Nebraska circuit ruled that one of which is unconstitutional.
"Is this a big widespread thing?" he asked the writer, adding that regular residents of Nebraska are not aware of the issue.
"I've been knocking on doors for a year, and no one has taken it," the senator said, adding that he wished the legislation had never been brought to the floor.
For three months, a group of state lawmakers has stalled nearly all state legislative business, drawing national attention with a rare filibuster to block a bill that would end care. in gender-affirming for transgender youth.
On Tuesday May 16, Republican lawmakers broke through, advancing a bill that would not only ban gender-affirming care for trans people under the age of 19 but also put a change in ban on abortion after 10 weeks of pregnancy and provided the designated medical GOP in the state. official authority to set the rules for verifying the care of trans youth.
Hundreds of protesters filled Lincoln's capitol, standing outside the doors and in the gallery above lawmakers while chanting "one more vote to save our lives"; only one senator would have to sway the bill's supporters to kill the law.
The vote — on the 78th day of a 90-day session — followed a series of maneuvers that opponents argued bent and violated state legislative rules to defeat the legislation and avoid a filibuster. , which will allow opponents to occupy their allotted time to speak on the bill to death.
"What you're trying to do today is the lowest of the low," state Sen. Machaela Cavanaugh, who led the filibuster, told Republican lawmakers.
"You have to cheat at every turn in this debate in every possible way … You let this happen," he added. "You literally have blood on your hands, and if you vote for it, you'll have buckets."
State Senator Megan Hunt, the first openly LGBT+ member of the state legislature and the mother of a trans child, criticized lawmakers for their "escape routes" from the capitol to avoid confronting the protesters.
"If you can't get out and face them, you don't deserve it," he said. "Your inheritance is dirty."
Protesters surrounded the chambers of the state capitol in Lincoln on 19 May chanting "keep your restrictions on our bodies" and "save our lives" as lawmakers made their final round of vote on the bill, which passed 33-15, according to Reuters. The bill reached the exact number of votes needed to pass.
Republican Gov. Jim Pillen signed it into law on Monday.
Before signing the bill, Mr. Pillen said, "We are working to encourage Nebraskans to participate in the game so that abortion is unthinkable in the state of Nebraska," according to WOWT.
He added that this is "a very historic day for Nebraska. It's a day where it's simple: We stand up to protect our children so that our state can have a bigger and brighter future. LB574 is most important victory for [the] social conservative agenda that in a generation Nebraska has seen. I think that's something we should applaud and shout about".
At a show in Nebraska hours after the vote on Friday night, artist Lizzo booed the law from the stage. "It really breaks my heart that there are young people growing up in a world that doesn't protect them," he said.
"Don't let anyone tell you who you are. … These laws are not true. you is the truth, and you deserve to be protected."
Ari Kohen, a political science professor at the University of Nebraska–Lincoln, Tweet: "Tip of the hat to Senator Armendariz, who says he knows nothing about the issue, doesn't care about current events, and wishes the bill he voted for hadn't been introduced. It passed by 1 vote."
"These are the people who spent the entire legislative session to get the rights of the people in the face of great opposition from experts and ordinary citizens. They claim that none of their constituents have discussed this issue with them and they know nothing about it," he added. "We have some legislators who care enough to listen and learn. And then we have the majority, who don't seem to know or care what they do as long as it feels right to them and they have the votes to do it. Terrible."
Journalist and author Charles Jaco tweeted that a similar investigation could be conducted about the Missouri legislature.
"There are few legislators who are serious, many people. Others are different types of ignorant religious fanatics, grifters, and bigoted buffoons," he said. Tweet.
The Independent reached Ms Armendariz for comment.