The company will offer $20 million of capacity across its network of underwriting hubs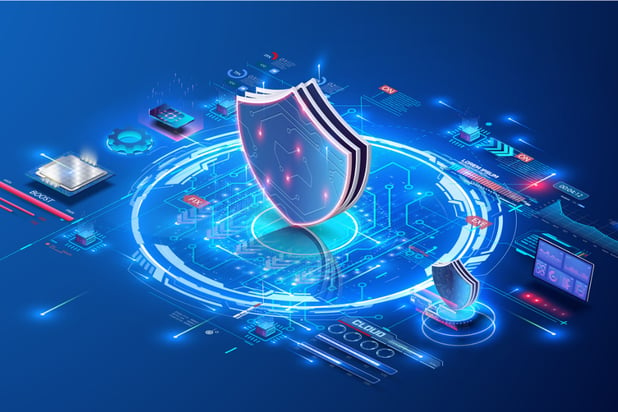 Insurance News
By Ryan Smith
Specialist insurer Mosaic has announced that it is now underwriting primary cyber insurance worldwide.
Mosaic will offer $20 million in capacity across its network of underwriting hubs. The company launched the new coverage in partnership with cyber risk management platform Safe Security to embed real-time cyber risk data into its underwriting process.
Cyber ​​is Mosaic's first product in 2021, and has become an increasingly important component of the company's specialty portfolio as cyber threats become more widespread and severe, the company said. The leading offering partners with leading breach specialists to help insured small businesses quickly recover from a cyber event.
"We are excited to offer a leading cyber insurance solution across Mosaic's underwriting region," said Yosha DeLong, global head of cyber at Mosaic. "We have always had the vision to be the main solution and provide the insured with a real partner in times of crisis. The cyber market has experienced major changes in the last few years, and we aim to add the stability and security of the primary market.
"We are pleased to partner with Mosaic to introduce the next generation of real-time, inside-out cyber insurance underwriting," said Steven Schwartz, vice president of insurance strategy and underwriting at Safe Security. "Our partnership with Mosaic is an industry first, dynamically linking insurance coverage security controls with policy incentives that enable trust, transparency, and stability across the value chain."
Mosaic's cyber insurance policy includes:
Clear, concise and comprehensive coverage for first and third party security and privacy events, including liability, regulatory proceedings, business interruption, breach response costs, voluntary shutdown, betterment, and bricking coverages

Diversified capital through Mosaic's model, delivering syndicated placements to clients worldwide through established underwriting partnerships

Experienced cyber underwriting teams in seven regional centers: London, Bermuda, Chicago, New York, Toronto, Frankfurt and Dubai

Access Safe Security's real-time analysis of cyber risk across a company's business

An online response and recovery roadmap that connects insureds with cyber event specialists

Mosaic's claims team, with full claims-settlement authority
Cyber ​​is the fastest growing of Mosaic's seven business lines, the company said. Mosaic's other divisions include transactional liability, environmental liability, financial institutions, political risk, political violence, and professional liability.
Is there anything to say about this story? Let us know in the comments below.
Keep up with the latest news and events
Join our mailing list, it's free!