Main events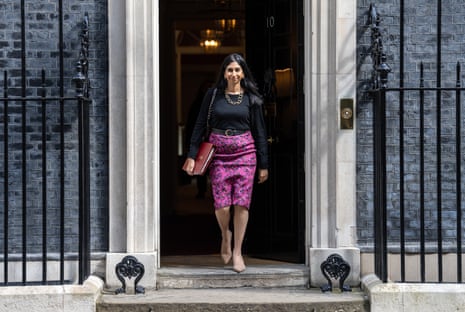 Nine and 10-year-olds in England have taken fourth place in a major international literacy study comparing the reading ability of children of the same age in 43 different countries, from the same eighth place last time the assessments were done, Sally Weale and Richard Adams report.
RCN chief Pat Cullen says the government's rhetoric on immigration is 'sickening' to him and more welcoming language is needed
Pat Cullen, the Royal College of Nursing general secretary, will use his speech at the RCN conference later to launch a scathing attack on the government's immigration policy. According to extracts released earlier, he will say:
Diversity is one of our many strengths as a profession. In this hall alone there are colleagues who completed their education, and perhaps began their careers, in Africa, in Asia, in America.

If someone comes to this country willing to work as a highly skilled nurse; or they come as a political refugee from war or persecution; or they just want a new and prosperous life in the UK, they are not welcome.

That goes without saying. But the way this government talks about immigration sickens me. Our country deserves a better, more informed and celebratory national conversation. Especially, in this anniversary year of Windrush.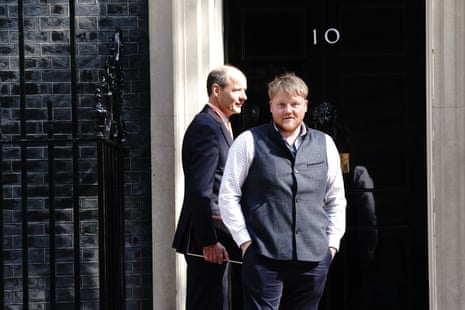 Sunak says the current international system for dealing with refugees is 'not working' ahead of the Council of Europe summit
Rishi Sunak says that the current international system for dealing with refugees is not working. In a statement released ahead of his attendance later today at the Council of Europe summit, he said:
Every single point along every route used by human traffickers to smuggle people into our continent represents another community struggling to deal with the human cost of this barbaric business.

It is very clear that our current international system is not working, and our communities and the world's most vulnerable people are paying the price.

We need to do more to work together across borders and across jurisdictions to end illegal immigration and stop the boats.

I am clear that as an active European country with a proud history of helping those in need, the UK is at its heart.
Sunak wants to use the summit to internationalize his "stop the boats" campaign, seeking agreement on legal changes that will help the government in what it is trying to achieve. In an overnight briefing No 10 did not give much detail on what he wanted to achieve, but said he would focus on the European court of human rights's rule 39, which allows it to issue orders like those used in the past year to stop the first deportations to Rwanda. No 10 says:
We must ensure that we have an international legal system that allows sovereign nations to take the domestic measures necessary to help those most in need. That includes changing the ECHR's Rule 39 process to ensure proper transparency, greater accountability and ensuring that decisions can be reconsidered.
One potential difficulty is that a government amendment to the illegal immigration law would give ministers the right to ignore the orders of rule 39. Some partners of the Council of Europe may not be so keen on changing the rules to help the UK when they think the UK is signaling it doesn't feel bound by the rules in the first place.
UK schools minister vows to review Sats paper leaving pupils 'in tears'
Nick Gibbthe schools minister, has promised to review a controversial Sats paper, which he says has left some students "in tears", after teachers and parents expressed widespread concern about the difficulty of the test, Sally Weale reports.
Michael Gove claims Labour's plan to extend voting rights 'would undermine the highest privilege of British citizenship'
Good morning. Rishi Sunak will go to Iceland later, where he will attend a rare meeting of leaders from the countries of the Council of Europe (only the fourth of its kind since the Council of Europe was founded after the second world war ) and where he will seek to internationalize his government's "stop the boats" campaign, pushing for changes in the international legal system that will help countries like the UK.
But while Sunak is out of the country, the National Conservatism conference (NatCon) will continue. It promotes a brand of flag, faith and family conservatism that differs from the liberal conservatism of Cameroon that has dominated the party even until Brexit, and where Sunak stands on all this is unclear. (He's a proper social conservative, but he may have misgivings about some of the more Trumpian elements in all of this, and No 10 strategists don't believe that's an odd warm-up in culture is a strategy for winning elections.)
Michael Gove, the leveling secretary, was once the main ideologue for Cameroon conservatism, but he was transferred in recent years and this afternoon he was the star turn of the NatCon shindig. Overnight, he delighted the Daily Mail by launching an attack on the plan floated by Labor to extend voting rights to EU nationals and 16- and 17-year-olds. In a letter to Keir Starmer seen in the paper, Gove said:
Why do you think it is right to downgrade the ultimate privilege of British citizenship – the right to vote in a general election?

What would you say to those who say your approach is designed to undermine Brexit – and 'rig' the voting system for national elections and referendums?

Is it still your view that the 'age of majority in most cases' is 18, or is this another area where you have changed your ways?
Of course, since the leveling up of secretary Gove played a major role in the introduction of the Elections Act, which could have restricted "the most privileged of British citizenship" because it said that people could not vote without ID in photo. Yesterday Jacob Rees-Mogg told the NatCon conference that this amounts to gerrymandering. Fortunately, Gove will be asked to respond now.
In an interview with LBC yesterday, Keir Starmer stressed that the party had not made a final decision about extending the franchise, but he explained why he could see the case for extending it to EU nationals living in the UK. for a long time, and to 16- and 17-year-olds.
Here is the agenda for the day.
9:30 am: Rishi Sunak sits in the cabinet. He also hosted a Farm to Fork summit on food security at No 10.
11:30 am: Downing Street held a briefing in the lobby.
11:30 am: James Cleverly, the foreign secretary, gave evidence on Lords protocol to the Ireland/Northern Ireland committee.
11:45 am: Pat Cullen, the Royal College of Nursing general secretary, gave a speech at the RCN conference.
2 pm: Michael Gove, the leveling secretary, spoke at the National Conservatism conference in London.
afternoon: Sunak attended the Council of Europe summit in Iceland.
If you want to contact me, try the "send us a message" feature. You'll find it just below the byline – on the left of the screen, if you're reading on a PC or laptop. (This is not available in the app yet.) This is for people who want to message me directly. I find it very useful when people message to point out mistakes (even typos – no mistake is too small to correct). I usually find your questions interesting too. I can't promise to answer them all, but I'll try to answer as many as I can, in the comments below the line, privately (if you leave an email address and that's more appropriate), or on the main blog, if I think this is a topic of great interest.