This edition of International People Moves details the appointments of Arrow Risk Management and Sompo International.
A summary of these new hires follows here.
MGA Arrow Risk Launches FinPro Practice, With 2 Hires From IGI
Arrow Risk Managementthe London-based specialist MGA underwriting platform, announced the launch of its Financial and Professional Lines Underwriting practice with the appointment of Andrew Wood and Ben Cubitt. The team will begin underwriting after their contractual notice periods.
The practice will be led by Wood, who is well-recognized in the financial market and professional underwriting class for over 20 years. Most recently, he was a class underwriter, Financial Institutions of International General Insurance (IGI), which he joined in 2008.
Cubitt brings over 13 years of underwriting experience in the financial lines sector to the team. He joins from IGI where he was senior underwriter, Financial Institutions.
The business will be written on the Arrow MGA platform, thereby leveraging the carrier's "best in class" operational services and data provision – delivered through the Quiver technology model.
Commenting on the announcement, Mark Harringtonchief underwriting officer of Arrow Risk, said: "Andrew and Ben are two experienced and successful underwriters who are committed to building a well-balanced book of business over the long term, and we are delighted that they have chosen the Arrow platform from in order to achieve this goal."
***
Sompo Int'l Hires Röskau as CEO of SI Insurance (Europe)
SOmpo Internationalthe commercial and consumer property/casualty insurer and reinsurer, announced the appointment of dr. Cornelia Röskau as CEO of the European legal entity SI Insurance (Europe) (SIIE). Based in Luxembourg. Röskau will be responsible for the day-to-day management and direction of SIIE.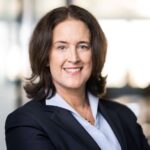 Röskau will succeed Thomas Brazil while he moved to Switzerland to take up a new role as head of Strategic Implementation, Continental Europe Insurance.
Röskau has more than 20 years of experience in business management and development. He held senior leadership roles in Luxembourg, Germany and Austria and joins Sompo International from Globality Health, Luxembourg, where he was managing director and member of the board of directors.
"With two decades of international experience, Cornelia has extensive market knowledge, combined with a cutting-edge expertise and strong leadership qualities that will help drive our continued expansion in Continental Europe, " commented Ralph Brand, president of Sompo International, Continental Europe Insurance.
"Having lived and worked in several countries, he has a deep understanding of European jurisdictions, regulations and culture that translates well for the truly international scope of this position," added Brand.
Through its operating subsidiaries, Bermuda-based Sompo International is a global provider of commercial and consumer property and casualty re/insurance. Sompo International Holdings Ltd. is an indirect wholly owned subsidiary of Sompo Holdings Inc.
Topics
Europe Talent Insurance Wholesale
Interested in Insurance Sales?
Get automatic alerts for this topic.