The co-founder and co-CEO answered the investor's question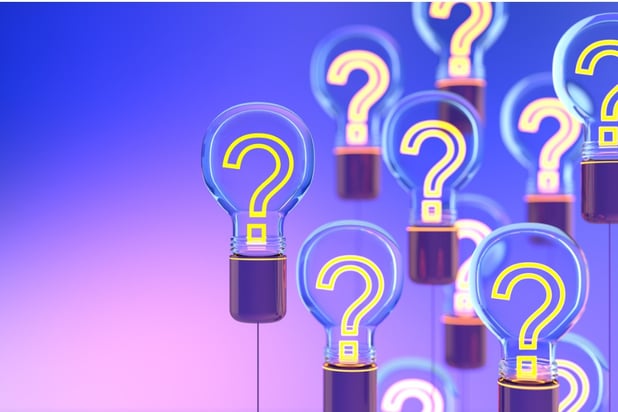 Insurance News
By Jen Frost
Another quarter, another earnings call. Since going public on the NYSE, insurtech Lemonade has consistently selected top investor-voted questions for its leadership team to answer on its quarterly financial calls. At the moment there are question marks among shareholders as to why Lemonade insiders haven't bought the brand – or at least put their own money where their mouths are.
"How can we expect investors to support the current team if insiders don't buy shares at a low level now?", asked a person named only Darren, whose question was read first voted on by investors.
The question comes as Lemonade's stock, at $12.40 as of Wednesday's close, sits at a lower level than its July 2020 post-IPO price of around $70. At launch, the insurtech was priced at $29 per share.
While the price has rallied slightly since the insurer's financials — on Friday, May 5, it opened at $14.51 — it remains far from its February 2021 peak of around $164, a high reached in the weeks after Lemonade co-CEO. and co-founder Daniel Schreiber sold 300,000 shares to get a windfall of just under $49 million. Schreiber has banked $87.13 million total and fellow co-CEO and co-founder Wininger $62.14 million from share sales since the loss-making insurtech went public, according to Benzinga data.
"Lemonade has been and remains our largest holding, and we don't plan on that changing anytime soon," Wininger said in response to a shareholder question, commenting only on his and co-CEO and co-founder Daniel Schreiber positions . "We are both financially invested in Lemonade and wholeheartedly believe in the long-term vision we share with our shareholders.
"For that reason, both of us are fully aligned with our financial investors."
Wininger drew attention to himself and Schreiber receiving compensation updates paid for shares "with a high strike price" and said that in his view "this aligns us with our investors though" .
"In any event, however, I believe that the personal financial decisions of other people should not be the main factor for anyone when deciding to invest in a company," Wininger said. "People have different considerations, including cash availability, portfolio balancing, as well as family and other commitments.
"I do not recommend investors to buy or sell shares by mistaking the liquidity decisions of insiders as signals."
Other focus areas of the earnings call include generative AI use — competitors facing legacy will struggle to get on board and may not experience the technology living up to its "full potential," it said. Wininger – and a $ 10.1 million reduction in marketing costs.
"We're continuing to optimize our operations, and once we're able to transition all Metromile customers to Lemonade systems, we'll unlock even more savings," he said.
Lemonade Q1 2023 results
The insurtech reported a net loss of $65.8 million for Q1 2023, an improvement over Q1 2022's net loss of $74.8 million. On the earnings call, Schreiber highlighted a "welcome reduction" in the insurer's net loss ratio, which was 87% for the quarter (Q1 2022: 93%).
The gross written premium was $164 million (Q1 2022: $110.6 million), while the net written premium was $82.7 million (Q1 2022: $35 million).
In its letter to shareholders, the insurtech said agreements "will be inked in the coming weeks" on reinsurance arrangements, with discussions with reinsurers and regulators "validating our planned mix of risk prevention, surrender of a captive, and commercial reinsurance."
"We don't want to get ahead of ourselves and talk about terms that aren't in place yet," Schreiber said during the earnings call. "With that said, a captive structure is something we are thinking about and designing as a potential option going forward."
Keep up with the latest news and events
Join our mailing list, it's free!