The loss is expected to be the second largest in Hawaii's history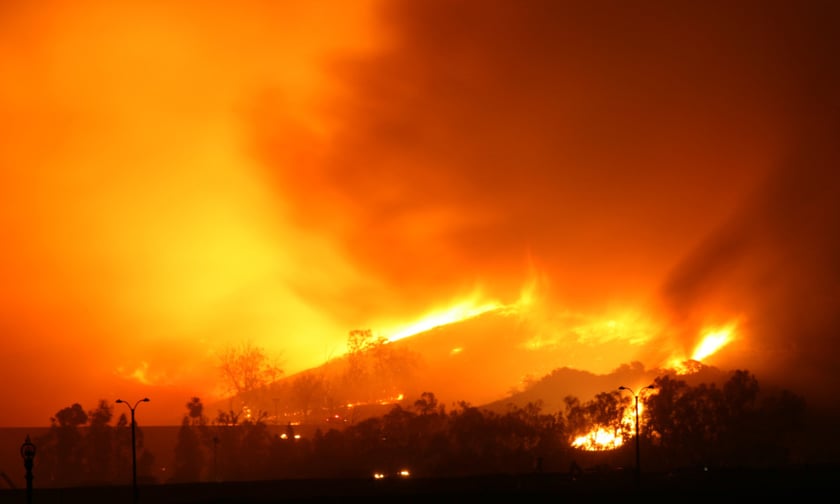 Disasters and Floods
By Mika Pangilinan
Total insured losses from the Lahaina wildfire are expected to be the second largest in Hawaii's history, according to estimates from Karen Clark & ​​Company (KCC).
The fire that broke out on Tuesday has reportedly consumed approximately 2,200 hectares, fueled by dry conditions, low humidity, and strong winds.
Lahaina is located on the west coast of Maui, which experiences below average rainfall throughout the spring and summer months, resulting in tinder-dry conditions.
In addition, the passage of Hurricane Dora to the south and a powerful high-pressure system to the north created a strong pressure gradient, pushing wind speeds of up to 60 mph that quickly spread the fire. .
According to KCC estimates, the Lahaina fire affected about 3,500 structures within its perimeter. The only event to exceed this level of destruction in recent Hawaiian history was Hurricane Iniki in 1992.
"This fire was very fast, moving in a horizontal nature, low to the ground and outpaced anything firefighters could have done in the early hours," said US Fire Administrator Lori Moore-Merrell. "The heroic actions of the firefighters in response to this fire in Maui are to be commended. FEMA is on the ground and will continue to support Hawaii throughout the response and recovery process, ensuring that resilience is part of that plan.
Lahaina has experienced its share of wildfires in the past two decades. The Olowalu fire in 2007 consumed 2,500 hectares, and the Maalaea Fire in 2016 burned 6,000 hectares.
Fire outbreaks in Hawaii are likely to start in vast grasslands on the dry edges of the islands, the KCC said in a news release. On Maui, these dry regions cover the leeward areas on the west and south of the island.
Authorities reported that the fire was 85% contained by Sunday afternoon.
What do you think of the destruction of Lahaina? Please comment below.
Keep up with the latest news and events
Join our mailing list, it's free!