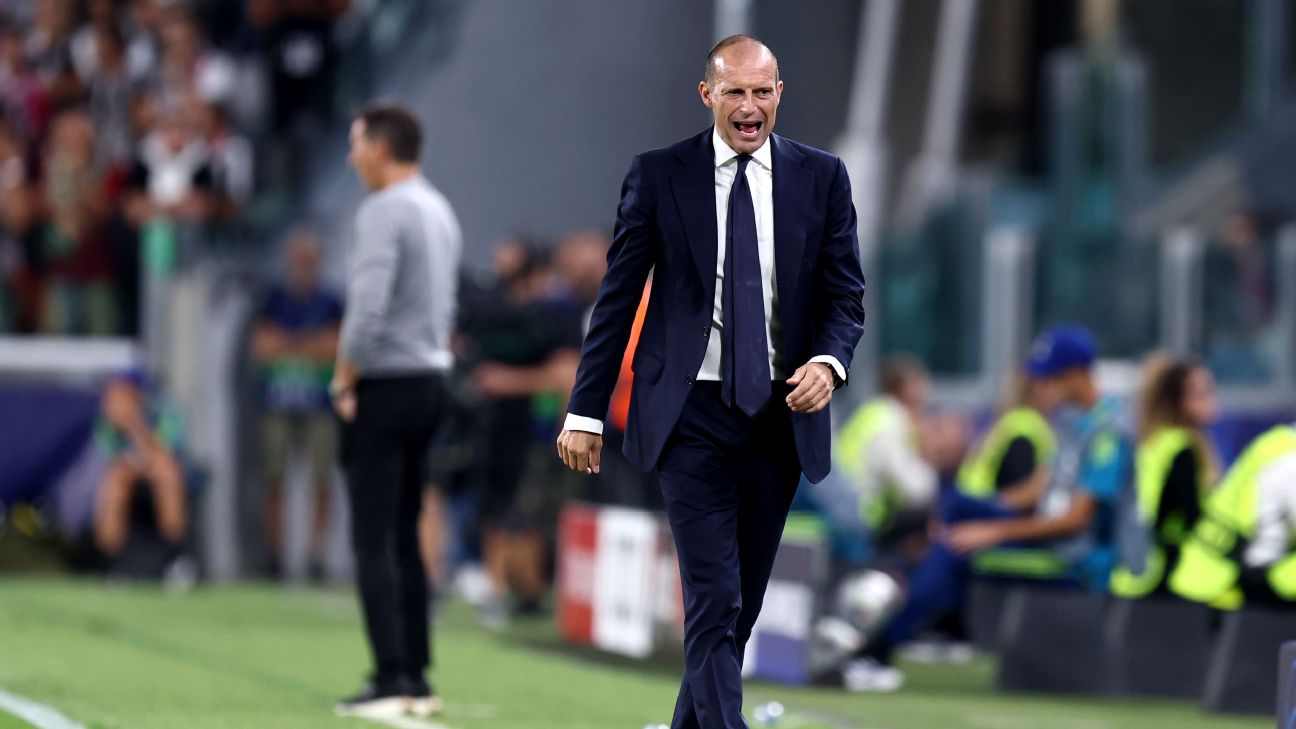 Juventus were hit with a new 10-point penalty on Monday by an Italian court — curbing their chances of qualifying for next year's Champions League — by the Italian Football Association.
The latest penalty for false accounting in the club's transfer deals has dropped Juventus from second place in Serie A to seventh.
– Stream on ESPN+: LaLiga, Bundesliga, more (US)
This leaves the Bianconeri five points behind AC Milan, who moved into fourth place in Serie A and the final qualifying spot for the Champions League.
After the announcement, Juventus was on the wrong end of a 4-1 result against lowly Empoli. There are two rounds left in the Serie A season, including a crucial match against AC Milan as Juventus tries to avoid missing out on the Champions League for the first time in 11 seasons.
On Twitter, Juventus said they would "note" the court's decision "and reserve the right" to file a new appeal against it with Italy's highest sports body.
Max Allegri's team was handed a 15-point penalty in January while several members of the former Juventus board were also banned from soccer activities, including former president Andrea Agnelli.
The deduction of points was suspended last month in an appeal to the country's highest sports court within the Italian Olympic Committee and returned to the soccer federation's appeals court for a new trial.
That happened on Monday. During the three-hour hearing, the federation's prosecutor Giuseppe Chine asked for an 11-point penalty for Juventus. He asked for nine in January.
Chine also requested an eight-month ban on seven former Juventus directors, including Pavel Nedvěd, but they were cleared on Monday.
Agnelli and three others had their appeals rejected last month.
The Juventus board resigned in November following an investigation by public prosecutors in Turin into alleged bookkeeping irregularities.
A sports trial in the case was reopened based on information from prosecutors in Turin, which led to a reduction in points. Juventus was initially cleared by the sports court last April.
Prosecutors in Turin also accused Juventus, Agnelli and 11 others of wrongful communications with a company publicly listed on the Milan stock exchange, which obstructed surveillance agencies, false billing and market manipulation.
Juventus' legal troubles escalated last week after the Italian soccer federation also accused the club and seven former team directors of alleged fraud over their handling of player pay cuts during the pandemic. coronavirus.