A federal judge on Wednesday ordered Texas to remove floating buoys from the Rio Grande no later than Sept.
Deployed by Gov. Greg Abbott the buoys in July to stem the flow of illegal immigrants into the state. The plan is part of the Republican governor's broader Operation Lone Star.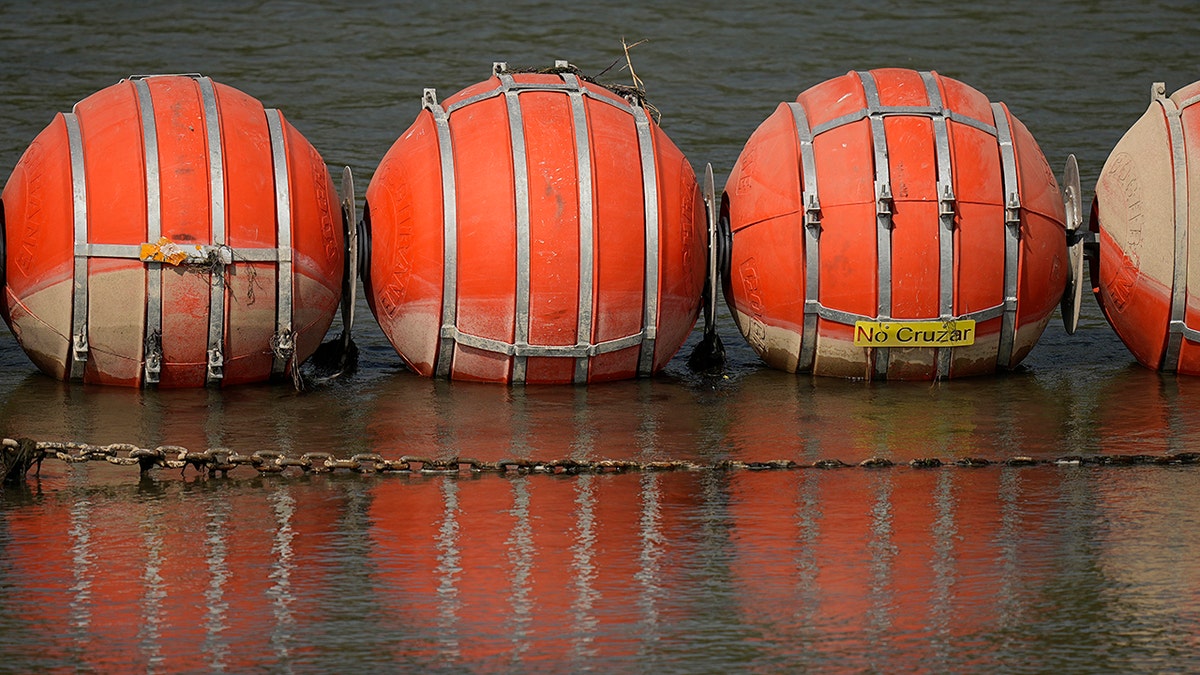 Texas placed the buoy barrier near the city limits of Eagle Pass, with anchors in the river. Eagle Pass is part of a Border Patrol sector that has seen the second-highest number of migrant crossings this fiscal year with about 270,000 encounters — though that was lower than last year.
TEXAS VIDEO SHOWS MIGRANT RECALLING ASSAULT, DRIVEN BY CARTELS AT THE BORDER
The buoys brought a swift legal challenge from the US Justice Department, which accused Texas of erecting a barrier on an international border without authorization. President Joe Biden's administration also said the water barrier raises human and environmental concerns.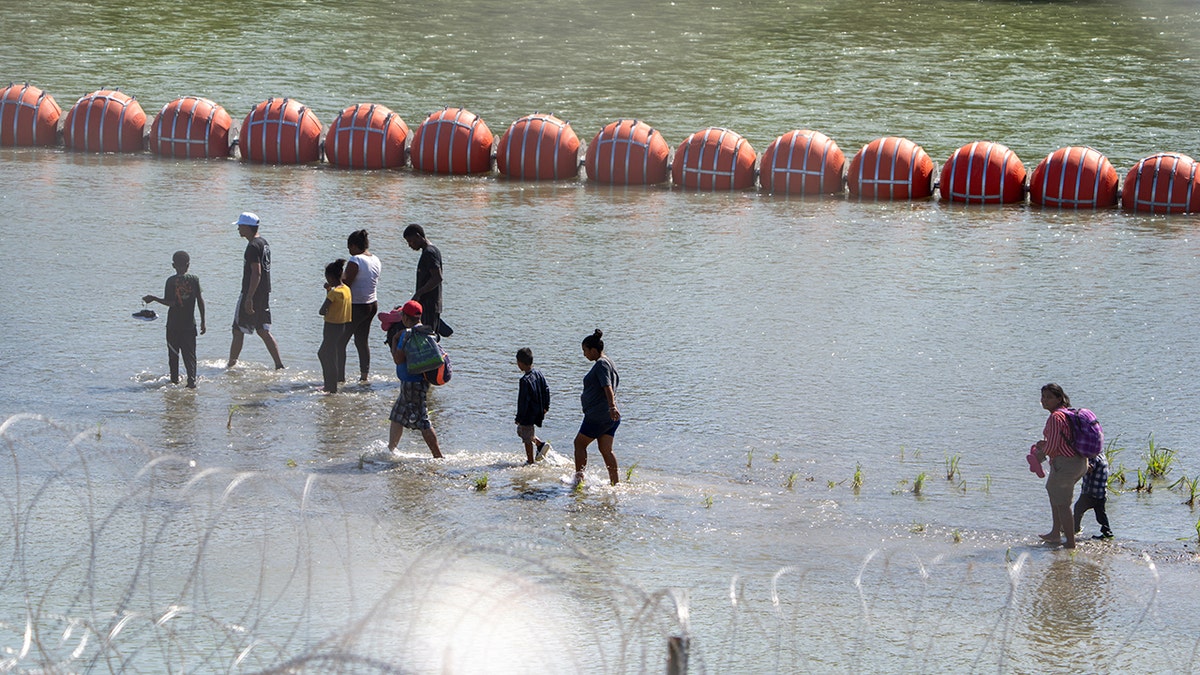 The bright-orange, wrecking ball-sized buoys have created a water barrier taller than a soccer field on a stretch of the river where migrants often try to cross from Mexico. Texas has also installed razor wire and steel fencing along the border, while also giving armed officers the power to arrest migrants on trespassing charges.
Abbott said his administration plans to appeal Wednesday's decision by U.S. District Judge David Ezra.
CLICK HERE TO GET THE FOX NEWS APP
"Today's court decision only extends President Biden's willful refusal to recognize that Texas has the right to move forward to do the work it should have done all along. "We will continue to use every strategy to ensure the border, including the deployment of Texas National Guard soldiers and Department of Public Safety troopers and the installation of strategic barriers.
"Our fight to defend Texas' authority to protect lives from the chaos caused by President Biden's open border policies has just begun. Texas is ready to take this fight all the way to the US Supreme Court."
The Associated Press contributed to this report.