A Kansas state judge temporarily blocked residents from changing their gender on state driver's licenses Monday, pending a lawsuit from Kansas' Republican attorney general.
District Judge Teresa Watson's ruling prevents residents from making the change for at least two weeks, though she could extend the order until the litigation is complete. Attorney General Kris Kobach sued members of the administration of Democratic Gov. Laura Kelly, pointing to a newly enacted law requiring state governments to use biological gender.
Kobach argued that the new law, which went into effect on July 1, reverses the state's current policy of allowing residents to change the gender listed on their licenses according to gender identity. So far, about 400 Kansas residents have done so.
"The Governor cannot pick and choose which laws he will enforce and which laws he will ignore," Kobach's lawsuit reads.
MOMS FOR LIBERTY CLOUT CONTINUES TO BE BORN AS TRUMP, DESANTIS, HALEY, RAMASWAMY, HUTCHINSON ADDRESS GROUP'S SUMMIT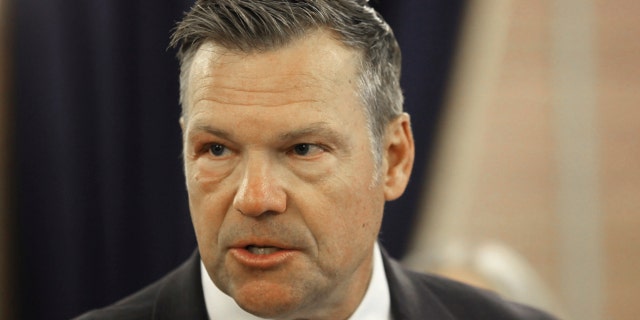 Watson's order does not require those who have already changed their gender documentation to change it back — it merely prevents further changes while the lawsuit is pending. If Kobach's lawsuit succeeds, all licenses will be reverted to biological gender.
KANSAS AG MOVES TO BLOCK SEX CHANGE ON BIRTH CERTIFICATES
"Licenses are used by law enforcement to identify criminal suspects, crime victims, wanted persons, missing persons and others," Watson wrote in his decision. "Complying with the state's legal requirement for identification of license holders is a public safety concern."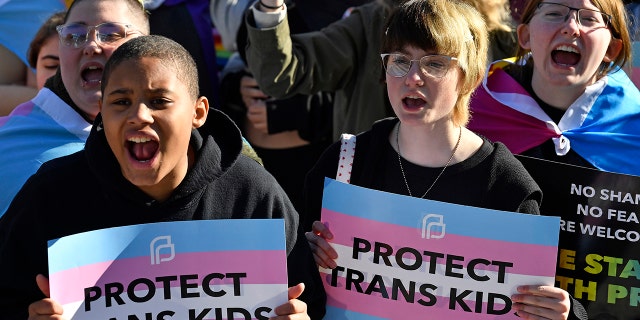 KS GOV. LAURA KELLY SAYS STATE MAY BE FORBIDING TRANSGENDER RESIDENTS TO RENEW DRIVER'S LICENSES DESPITE LAW
The new law defines a person's sex as male or female, based on the biological reproductive system observed at birth, applying that definition to any state law or regulation. It also said the "important government objective" of protecting people's privacy, health and safety justifies single-sex areas like bathrooms and locker rooms.
CLICK HERE TO GET THE FOX NEWS APP
Kansas is one of at least 10 states with a law against transgender people using facilities based on their gender identities, although the new law does not include an enforcement mechanism.
The Associated Press contributed to this report.