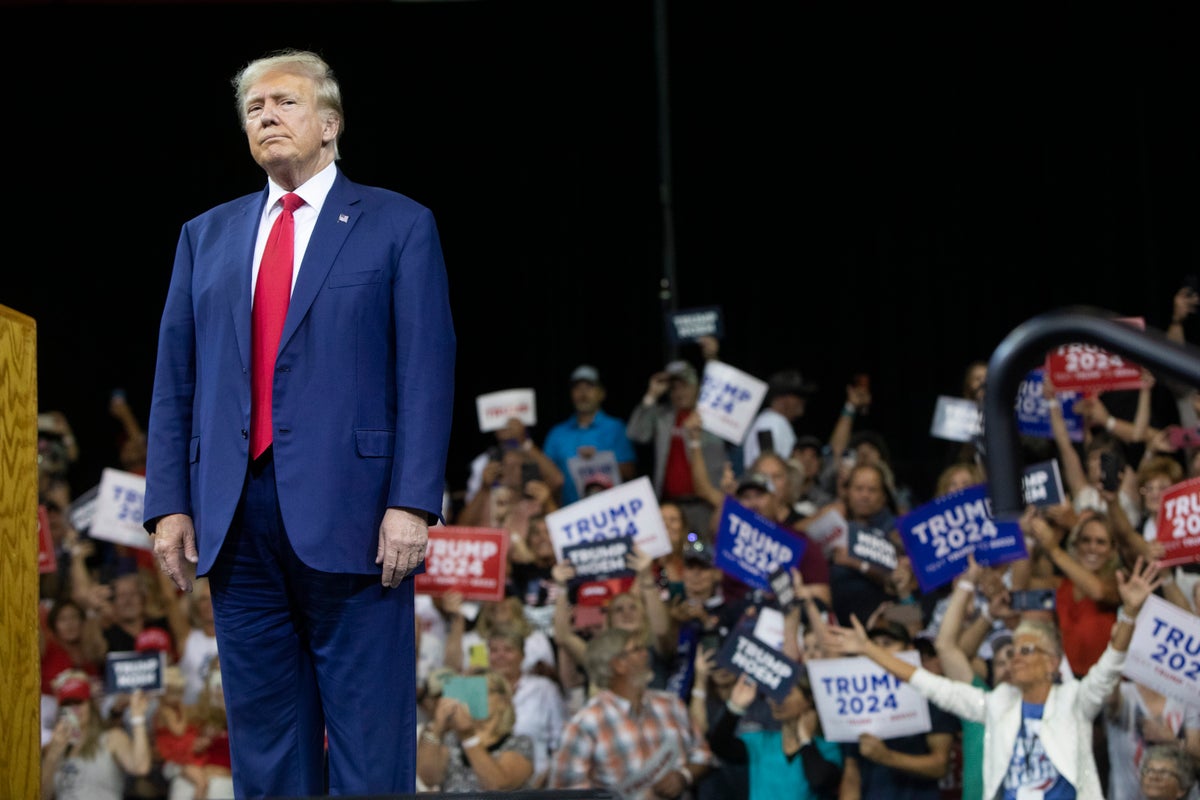 The judge in Donald Trump's hush money case said that he may delay the trial due to the fullness of the former president's court schedule.
The trial is currently scheduled for early 2024, but New York Supreme Court Justice Juan Merchan canceled a hearing set for this week and wrote in a memo to Trump's attorney Todd Blanche that "Because with the many recent developments involving Mr. Trump and his rapidly changing trial schedule, I do not believe it would be productive for us to conference this case on September 15 to discuss scheduling".
US District Judge Tanya Chutkan in Washington DC has scheduled Mr Trump's case connected to the January 6, 2021 insurrection for 4 March 2024 – the day before Mr Trump is believed to be set to get a strong hold of the Republican presidential nomination on Super Tuesday.
The March 4 date is also weeks ahead of the original schedule for the hush money trial.
Earlier this summer, Manhattan District Attorney Alvin Bragg suggested in a radio interview that he was open to making room for federal prosecutors in his own trial schedule.
Mr Bragg's office was the first to charge Mr Trump – with 34 counts of falsifying business records linked to hush money payments to adult actor Stormy Daniels before the 2016 election. .
The judge said prosecutors and the defense team could discuss any changes to the trial schedule on February 15, 2024, when they are scheduled to meet for the judge's decision on Mr Trump's possible pre-trial motion. , according to The Messenger.
"We will have a much better sense at that time if there are any real conflicts and if so, what would be the best date to adjourn for trial," Justice Merchan wrote.