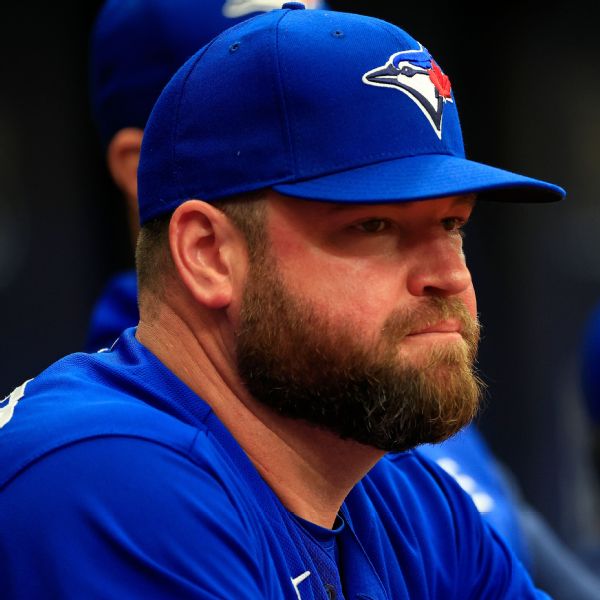 St. PETERSBURG, Fla. — Their latest loss prompted Toronto Blue Jays players to call a postgame meeting in response to a 2-9 stretch manager John Schneider described as being "punched in the face."
"We have to get better," said Schneider after Thursday's 6-3 loss to the Tampa Bay Rays. "When it comes to us as a staff, the expectations are put in front of you. There is an urgency to meet the expectations. It's great, and I think the urgency with which the expectations are trying to be achieved is not there."
"Yeah, that's up to me and the players… Ultimately up to me." Schneider added. "If the players know that, and if the players point that out, it carries more weight than any of the staff trying to get angry or get in their face."
Zach Eflin became the major league's third seven-game hitter with the win over the struggling Alek Manoah as the Rays took three of four from the Blue Jays.
Eflin (7-1) allowed one run and six hits in seven innings as the league-leading Rays (37-15) stole seven bases for the second time this season and improved to 24 -5 at home. He joins teammate Shane McClanahan (8-0) and Minnesota's Joe Ryan (7-1) as the league's most accomplished pitchers.
"Elite pitch execution," Rays manager Kevin Cash said. "To get them into the count early and not drive the ball, it speaks to Zach's stuff."
Manoah (1-5), a 16-game winner last year, extended his winless streak to nine starts after giving up five runs, three hits and five walks in three innings. had six strikeouts. He threw just 44 of 87 pitches for strikes and his ERA rose from 5.15 to 5.53, ranking 68th among 72 qualified pitchers this season (his 2.24 ERA last season was fourth lowest).
The Rays stole five bases while he was on the mound.
"We know we're better than we played today," Manoah said. "We just have to stick together, and we just have to keep fighting."
Toronto (26-25) is 8-15 in May. The Blue Jays are 6-15 in division play after posting a 43-33 record last year. They trail the Rays by 10½, and the teams won't meet again until six games into the final 10 days of the season.
"We're all grown men here," Blue Jays third baseman Matt Chapman said. "That's up to us. We're the ones out there.
"We have to communicate with each other, help try and make each other better because we're a team. We want to win, and if we want to win a division or play in the playoffs, it's up to us. to find ways to get. we're back on the road. It's nothing but us."
Information from The Associated Press was used in this report.