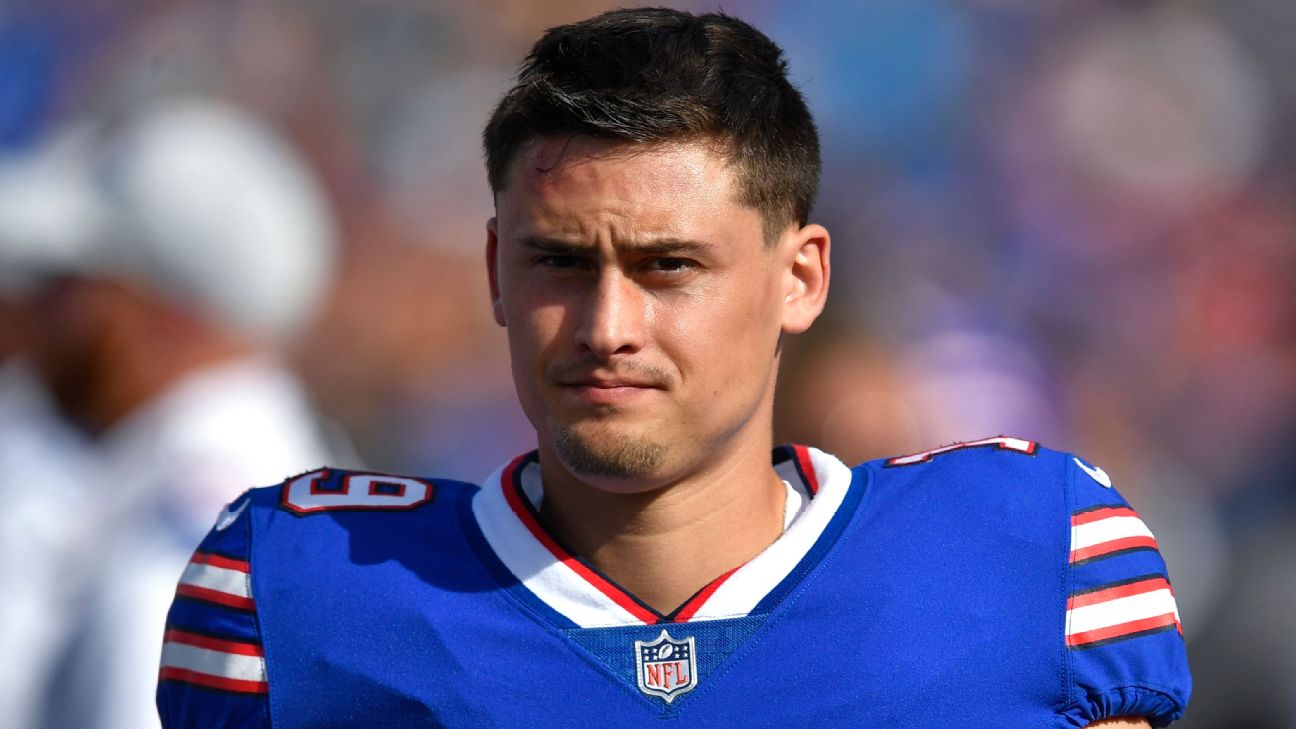 The New York Jets will host Matt Araiza for a workout on Wednesday, the free agent punter told ESPN's Adam Schefter.
Araiza has been out of the NFL since being released by the Buffalo Bills in August, two days after a lawsuit was filed accusing him and two former San Diego State teammates of being involved in the alleged gang rape of a 17-year-old. girl
Araiza may not have a clear path to a roster spot with the Jets, who signed veteran punter Thomas Morstead last month and gave him $1.1 million guaranteed on a $1.3 million contract.
The San Diego district attorney decided late last year not to pursue criminal charges against Araiza, and San Diego State announced last week that an internal investigation found no wrongdoing by Araiza. The school also said none of the former students named in the lawsuit are the subject of the current investigation, although it reserves the right to "reopen" an investigation if there are new developments.
Araiza, who was 21 years old at the time of the alleged incident, maintained his innocence. A civil case is ongoing in the matter.
ESPN's Alaina Getzenberg and Rich Cimini contributed to this report.