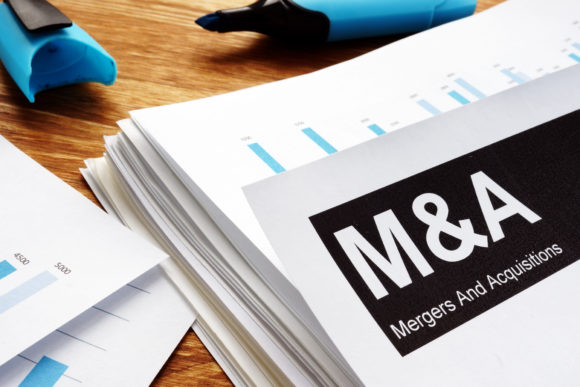 New

You can now listen to Insurance Journal articles!
Regulatory changes and declining appetite for insurtechs are driving insurance carrier mergers and acquisitions (M&A), a new report finds.
M&A decreased 17% worldwide in the first half of 2023, according to Clyde & Co's Insurance Growth Report mid-year update. So far this year, there have been 171 completed deals worldwide, up from 207 in the second half of 2022 and 242 for the first half of 2022.
"The length of insurer M&A will shorten," said Eva-Maria Barbosa, partner at Clyde & Co in Munich. "Despite ongoing geopolitical and economic uncertainty, insurance businesses are adopting a 'Keep Calm and Carry On' approach. Carriers are less dependent on bank financing for strategic transactions because they are constrained to take advantage of a small portion of the transaction though. With insurers generally balance sheet-heavy at the moment, the break in carrier M&A activity is likely to be over. Meanwhile, private equity capital has returned to the market for broker deals.
"We expect that the number of transactions will begin to increase again at the end of 2023 as insurance businesses adapt to the new operating environment, with the broker segment leading the way," added Barbosa.
The decline in activity was most pronounced in North and South America, with 79 deals, down from 104 in H2 2002, as M&A in the region fell to its lowest level since 2014, the report said.
The US continues to be the most active country, Clyde & Co. reported, with 60 completed transactions in H1 2023, up from 83 in the previous six months.
Europe reported 47 deals in the first half of 2023, the lowest level reported in more than a decade.
The UK leads European countries in terms of deals at 11 – ahead of France and Germany – but falls to fourth place globally behind Canada and Japan, the report said.
M&A deals fell from 33 to 29 in Asia Pacific, with a spread of transactions across the region (Japan had 14 deals and Australia, China, Hong Kong and South Korea reported three each).
The Middle East and Africa was the only region to see an increase in M&A in H1 2023, the report found, with nine completed deals compared to eight in the previous six months.
Declining appetite in some regions for insurtech businesses has been a factor in the overall decline in M&A activity, Clyde & Co. reported.
Finding capital for insurtech businesses is difficult in Europe due to persistent inflation and rising interest rates. In contrast, the US has not seen many true insurtechs come to market.
The report says that interest in insurtech elsewhere, including from private equity remains strong, including in Latin America and Asia, and especially in countries with high levels of internet penetration such as Indonesia. , Vietnam, Philippines and Thailand – for various personal lines of business.
"Private equity firms are looking to invest in some of Asia's technology players across the region, at all stages of development, with future capital providers evenly split between international PE firms. and asset managers in the region," said Joyce Chan, partner at Clyde & Co in Hong Kong. "Meanwhile, as the use of AI in insurance becomes better established, investment is likely to return to insurtech in other regions – as the sector best placed to utilize the emerging technology."
Cyber ​​continues to rise as a growth opportunity for carriers and a risk management concern, Clyde & Co.
"Many acquirers revealed that due diligence around cyber risks at target companies has risen from a top 10 to a top five concern when considering a potential acquisition," the report said. . "The correct wording of guarantees relating to IT systems and cyber issues is a key concern, as the broad wording of existing agreements is less likely to capture potential issues in post -transaction."
Topics
Mergers and Acquisitions
Interested in Mergers?
Get automatic alerts for this topic.