"Their ongoing contributions will be invaluable," says the co-founder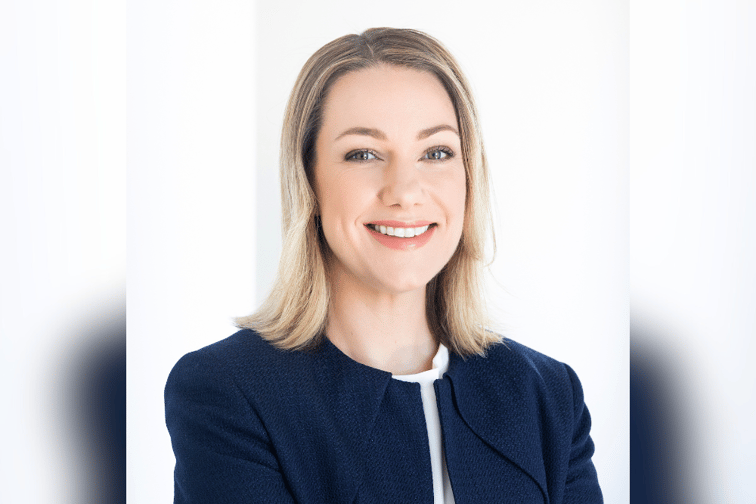 Insurance News
By Kenneth Araullo
Boutique M&A and specialty MGA Fusion Specialty has announced the appointment of two new CEO roles: Michael Federer as CEO of Fusion Specialty North America, and Katherine Simmonds (pictured) as CEO of Fusion Specialty International.
Federer comes to the role as a seasoned insurance executive with over 18 years of combined experience as a corporate attorney focused on M&A deals and as an M&A insurance underwriter. He previously worked as managing partner for sales and distribution M&A for Fusion. In this new role, he will continue to drive the company's North American build as well as its suite of M&A insurance products.
According to his LinkedIn, Federer has also previously worked at Tailored Brands, JPMorgan Chase & Co., Circle K., CrossAmerica Partners LP, and many others. He has a BSBA in finance from Ohio State University's college of business, as well as a Juris Doctor of Law from Notre Dame Law School.
Simmonds, meanwhile, joined Fusion in 2021 as a managing partner and led the business's growth in the M&A insurance markets across Australia, New Zealand, and Asia. In this new role, he will be responsible for further developing the company's presence across the UK, APAC, and EMEA regions, including M&A, finance lines, and other specialist insurance products.
According to his LinkedIn, Simmonds also worked at Gallagher as head of corporate & commercial as well as at WTW as general manager for corporate, risk, and broking. He also worked for five years as managing director for Ironshore Insurance's Australia and New Zealand markets, as well as head of M&A insurance in Asia-Pacific for AIG.
"We are thrilled with these promotions, and with Katie and Michael's exceptional leadership of two talented teams," said Fusion Group co-CEO and co-founder David Rogers. "Their continued contributions will be critical to achieving Fusion's vision of pioneering the MGA 3.0 concept, combining a global infrastructure of licensed MGAs with local teams of experts. With Tech at the core, we empower better underwriting, innovative products, distribution partnerships and sustainable insurance.
What are your thoughts on this story? Please feel free to share your comments below.
Keep up with the latest news and events
Join our mailing list, it's free!