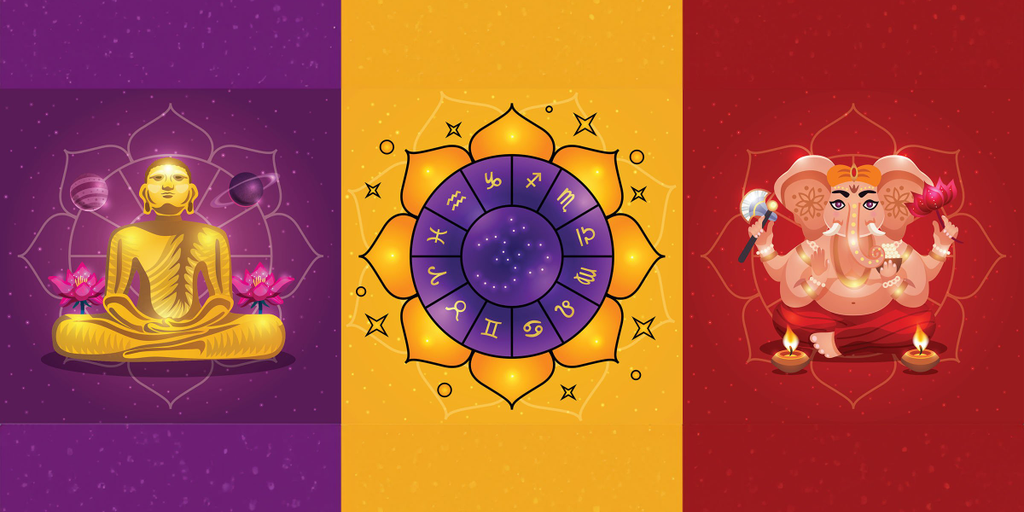 Thanks to rapid developments in artificial intelligence, chatbots can now do everything from writing an essay, being a virtual girlfriend, serving as a meditation guru, and in the case of Kundli GPT, working as a personal tarot reader and psychic.
Based on OpenAI's ChatGPT, Kundli GPT is a chatbot that provides astrology advice to users based on their birthday and location. Kundli GPT creator Raj Sutariya said the whole project began with a Friday night bet that he could develop an artificial intelligence that could replace his friend, a Vedic astrologer.
"I'm a machine learning engineer," Sutariya told Decrypt. "I did my master's in machine learning and building large language models for the past five years."
The challenge led to the creation of Kundli GPT. 
"The way our models work is we have a long list of pipelines, which in the first phase, you enter your name, birthdate, and birthplace," Sutariya said. "[Kundli GPT] tries to estimate all the star positions based on that, and then it creates a Kundli, which is like your birth chart based on the position of each planet."
A Kundli is a traditional Hindu astrological chart based on where planets were in the sky at the time of an individual's birth. While Sutariya said he does not believe in astrology, he chose the project because his friend did.
"He thought like it's really nice idea to share the same model that we have trained with the world, and then we bought a domain called Kundli GPT, which seemed to fit perfectly with what we have built so far," Sutariya said.
Sutariya should have asked Kundli GPT if the site would become popular. While building the chatbot came easy for Sutariya, the Germany-based programmer did not foresee the interest that site would attract. 
"Within two months [Kundli GPT] was getting around 2,000 users per day," he said. "Then somebody posted a video on Instagram, which basically made the site blow up completely." The site saw almost 20 million users in 24 hours.
"It was insane," Sutariya said. 
Other projects leveraging OpenAI's ChatGPT for astrology include GPT-4 plugin developers AIstrologer, and Innerself Labs, the creators of the upcoming Divination Zone.
After demand threatened to crash the site, Sutariya said he needed to institute a waitlist for Kundli GPT.
"Initially, we were getting really good traffic, and everything was fine," Sutariya said. "Then at one point after people started writing about it and making videos about it, and since it takes a lot of GPU computing, I needed to limit the number of users."
"The waitlist is almost half a million people at this point," he said.
Holy crap! Too many visitors on https://t.co/a52tnxTklr at launch day. This is what a single LinkedIn post is capable of!!
My server can't take it now. Taking it down!
I will relaunch it soon. This time better prepared!
Let's go #AI4India

— Raj Sutariya (@_raj_s_) April 7, 2023
Sutariya says the hobby that became Kundli GPT is meant to provide access to deep astrological services people may not be able to afford.
"Astrology basically pushes you, it acts as a placebo for you to work harder for the kinds of goals that you have," Sutariya said. "Usually people don't have access to the real astrologers who can really guide them on to pursuing their goals or motivate them. So I try to make sure that my chatbot is accessible to as many people as possible without even paying a single cent."
Stay on top of crypto news, get daily updates in your inbox.