New

You can now listen to Insurance Journal articles!
A federal jury has found a Sarasota insurance agent and financial consultant guilty of defrauding elderly Floridians out of $6 million, money the victims believed would fund a life insurance startup. known as FastLife.
Phillip Roy Wasserman, 66, also a former attorney, was convicted of wire fraud and mail fraud charges in the long-running scam, which prosecutors say worked like a Ponzi scheme. At one point, the FastLife venture hired baseball legend Pete Rose and country music star Billy Ray Cyrus to advertise the rapid-quote insurance product on radio and television, and it grew rapidly over the years. before it was investigated.
Instead of using the victim's money to invest in the FastLife product, Wasserman used most of the proceeds to buy a house, a beach house, Tampa Bay Lightning hockey season tickets, his own insurance coverage , and other personal items, according to the US Attorney. and the 2020 indictment.
In an interview with Insurance Journal on Tuesday, Wasserman said he did not use the money for personal gain and offered an accounting report he said proved that. He argued that the prosecution was politically motivated and resulted from his years of public advocacy for annuities to be classified as non-securities. He is also known for disciplinary actions by the Florida Bar in the 1990s, where he was accused of calling a judge a "crook."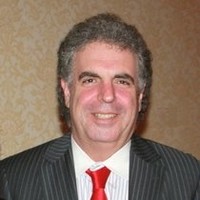 "It doesn't pay to have a big mouth," Wasserman said.
Co-defendant Kenneth Rossman, also an insurance agent and a certified public accountant in Bradenton, pleaded guilty in 2021. His sentencing is set for June 8.
The FastLife product is described on Wasserman's Linkedin page as a "crazy fast" way for people to buy life insurance from "highly rated insurance companies." Investors are guaranteed an annual return of 10% to 12%.
But prosecutors and the jury said it was mostly a scam.
"Some victim-investors are tempted to liquidate traditional investments such as annuities and/or borrow funds against existing life insurance policies to generate cash to invest in business," said US Attorney Roger Handberg in a press release. "These victim-investors were not told about the surrender charges and other costs associated with the alleged liquidations, or about the negative personal tax consequences resulting from the liquidations."
Wasserman paid Rossman a percentage of the investments as compensation for his role in the conspiracy. Wasserman also used the money to repay earlier investors in the FastLife venture, and pay off creditors, prosecutors said.
Wasserman, who calls himself the "King of Annuities" and a top trainer of insurance agents, also took steps to evade more than $900,000 in federal income taxes and tried to persuade witnesses and victims. to avoid cooperating with investigators, said Handberg. Wasserman failed to inform investors that he and Rossman had several outstanding tax liens and civil judgments against them related to previous investment programs, as well as unpaid loans, evictions for unpaid rent, large amounts of business debt, and that he was paying himself "an exorbitant amount of fees" — more than $35,000 a month, the indictment reads.
Wasserman represented himself in criminal cases. He now faces a separate trial on federal tax evasion charges.
The man, who wrote a book about annuities, also failed to pay in full for the services of celebrities he hired to pitch the insurance product, the indictment said. He also hired insurance sales agents and office staff but they did not pay in full.
Wasserman, now out on bond pending sentencing, could face years in prison and must forfeit $6.3 million. Handberg and the indictment did not indicate how the fraud came to light, but said it was being investigated by the Internal Revenue Service and Florida Office of Financial Regulation.
Wasserman said his troubles began in the early 2000s, when he helped lead the charge against the US Securities and Exchange Commission's Rule 151A, which classifies fixed-index annuities as securities. That requires sales agents to have securities licenses as well as insurance licenses. A federal court ordered the SEC to reconsider the rule, and the agency withdrew it in 2010.
The 303-page CPA report that Wasserman says exonerated him was done by a New Jersey accounting firm in February of this year. It concluded that he was entitled to at least $1 million in compensation from the FastLife program. The report said the accountants relied on information provided by Wasserman and his attorney, and did not have access to certain bank records.
Prosecutor Handberg said in his press release that the report was an effort to prevent prosecution. "Wasserman falsely and fraudulently represented that he had an audit from a reputable financial services firm that did not indicate that he or FastLife had done anything wrong," the statement said.
Wasserman said Handberg was wrong. "Why should I do a forensic accounting report if I'm guilty?" he asked.
The Florida Department of Finance's agent search site shows that Rossman and Wasserman have been appointed over the years with several life insurance companies. Their licenses were suspended, but the date of suspension was not indicated.
Topics
Florida Agencies
Interested in Agencies?
Get automatic alerts for this topic.