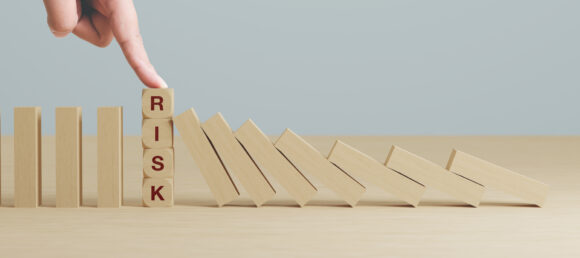 New

You can now listen to Insurance Journal articles!
London-based Arch Insurance International has allowed cryptocurrency insurer Evertas to increase the coverage limit for a single policy to $420 million for custodians or exchanges in what the US firm says is the highest in the industry.
The move is a major development for a crypto sector that has been tainted by the collapse of major market players such as FTX and should help ease concerns over hacks and theft plaguing the industry. Currently only 2-3% of global cryptoassets are believed to be insured, Evertas said.
"This is the single largest policy that can be approved from an insurance company," Evertas Chief Executive Officer J. Gdanski told Reuters.
"A lot of other things you might have seen in news releases like, oh you know, $500 million, a billion or whatever. Those are programs that require a lot of underwriters to sign on.
The $420 million in coverage applies to policies related to crime involving the theft of private keys — or codes used to authorize transactions or verify ownership — held by a custodian. Examples of custodians are Coinbase Exchange and Binance.
The previous single policy limit for Evertas was $5 million.
Evertas is a Lloyd's of London "coverholder," an insurance company with specialized technical or local knowledge that international insurers rely on to assess or underwrite complex risks, such as crypto. It only writes insurance for custodians with private keys.
Evertas joined the Lloyd's of London market in February last year.
Being a coverholder gives Evertas the authority to write crypto insurance for Arch, one of Lloyd's syndicate members, part of a group of insurance entities that join together to provide coverage for major risks.
Arch, which is a unit of Arch Capital Group, declined to comment for this story.
The London insurer also allows Evertas to provide crypto mining hardware insurance for up to $200 million, also the largest policy coverage, Gdanski said. Those are property policies that crypto miners use to protect their mining equipment from being destroyed by damage from fire, flood, and other natural causes.
"Having a $200 million program is really important because mining operations in particular have a lot of facilities with a lot of equipment and this larger policy size allows for more protection," he added. said Gdanski.
The latest data shows that crypto losses from thefts and hacks reached $400 million in the first quarter of the year, according to a report from blockchain analysis firm TRM Labs. That follows about $3.7 billion in crypto losses in 2022.
"What you're seeing is very conservative entities, the insurance industry, saying we think there's enough here — there's enough business and enough demand — to support insuring this new space," said Gdanski.
(Reporting by Gertrude Chavez-Dreyfuss; editing by Alden Bentley and Mark Potter)
Topics
Trends
Interested in Trends?
Get automatic alerts for this topic.