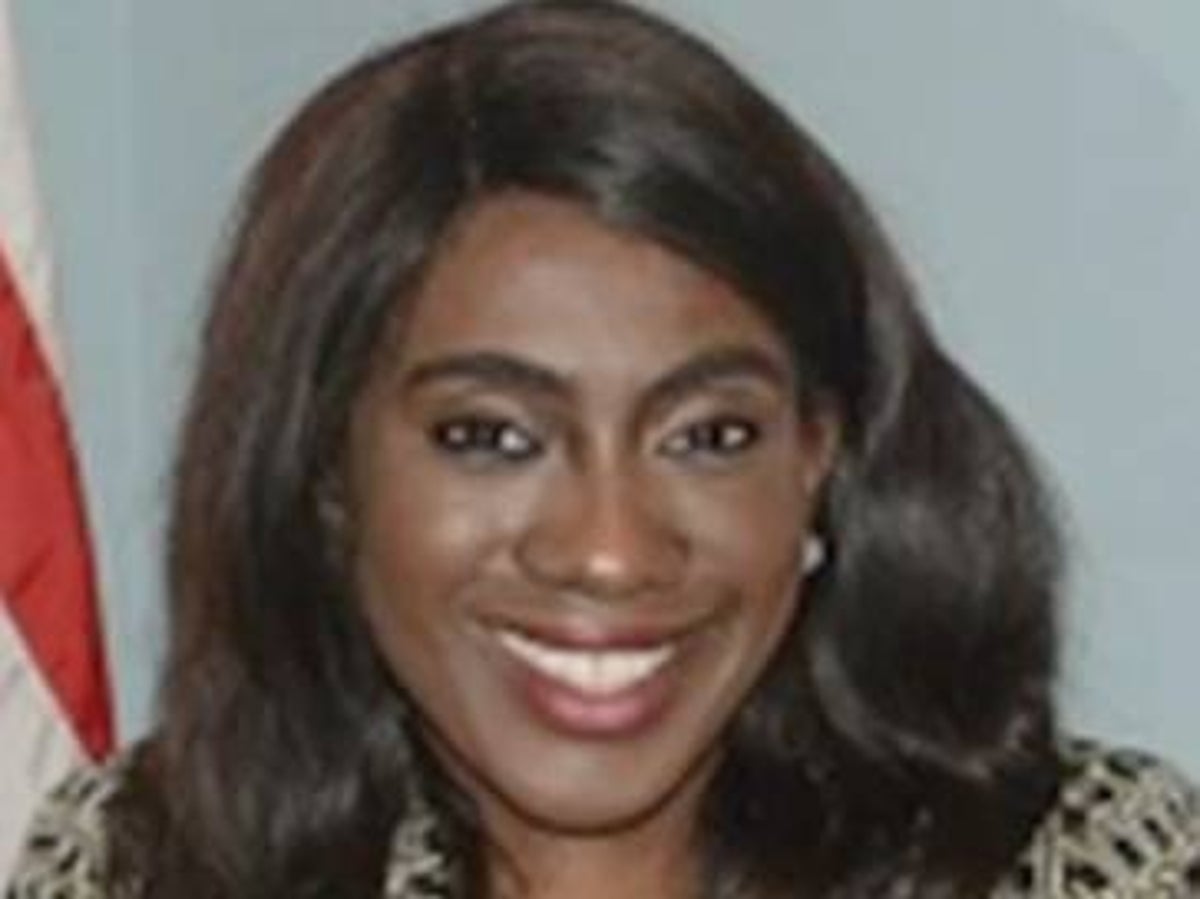 An arrest has been made in the killing of New Jersey councilwoman Eunice Dwumfour who was shot more than a dozen times as she sat in her car in February.
Rashid Ali Bynum, 28, of Portsmouth, Virginia, was arrested Tuesday morning with officials saying he knew the victim from Champions Royal Assembly Church in Newark.
Middlesex County Prosecutor Yolanda Ciccone said surveillance footage captured Mr Bynum allegedly running from the scene after shooting the 30-year-old.
And he stated that Mr. Bynum's phone allegedly showed that he had traveled from Virginia to New Jersey at the time of the murder, and the data on the device showed that he returned shortly afterward.
Mr. Bynum was charged with first-degree murder, second-degree unlawful possession of a handgun and second-degree possession of a handgun for an unlawful purpose.
Prosecutors did not provide any motive for the killing and declined to take questions from reporters when the arrest was announced.
"A search of the victim's phones revealed that Bynum was a phone contact of Eunice Dwumfour with the acronym FCF," Ms Ciccone said. "FCF is believed to be an acronym for Fire Congress Fellowship, a church the victim was formerly affiliated with."
The prosecutor also said the suspect fits a description given by a witness.
Ms Dwumfour, a Republican, defeated a Democrat incumbent to win her seat in 2021 and is the first Black person elected to office in Sayreville.
His family has raised concerns about the lack of results in the police investigation into the murder.
New Jersey Attorney General Matt Platkin addressed that situation and acknowledged there are "a lot of questions" about the failure to arrest anyone.
"I want you to know that the people behind me and the people in this community and across the state who have worked tirelessly on this investigation are doing it to ensure public safety and to make sure that it's answered the questions," Mr Platkin said on Tuesday.
"And I hope that today is the beginning of a healing process and also the beginning of a sense of justice for you."