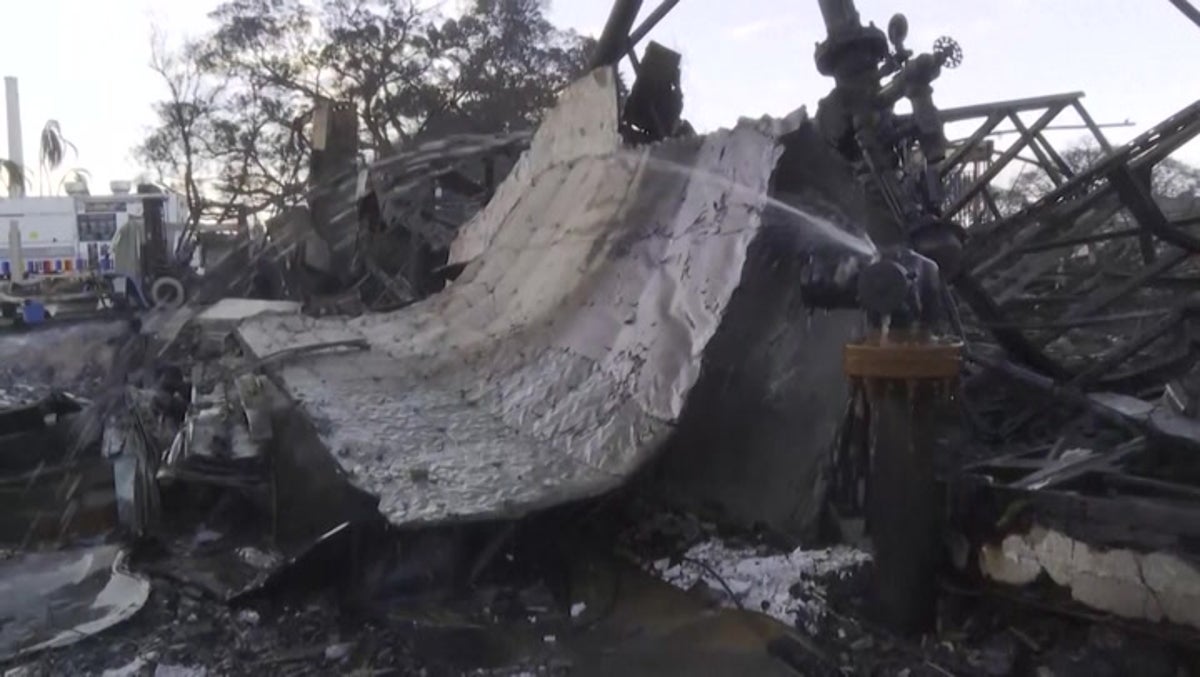 Residents of Lahaina were allowed to return home on Friday 11 August for the first time since the fires killed at least 67 people and turned large parts of the century-old town into an inferno of ashen rubble.
The devastation was plain to see, with nearly every building crushed by debris on Front Street, the heart of Maui's community and the island's economic center.
Charred vehicles can be seen crushed by fallen telephone poles, while charred elevator shafts still stand as testaments to the charred apartments they once served.
Lakes filled with charcoal-colored water can also be seen.