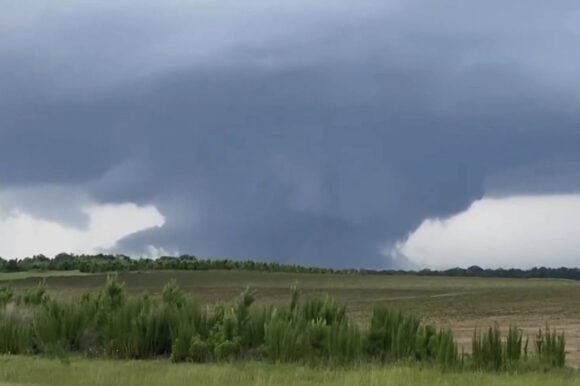 Demex Group, the Washington, DC-based managing general agent (MGA) that offers stop-loss protection for secondary perils, announced that it has raised $5 million from a syndicate of existing and new investors, which led by Blue Bear Capital.
Blue Bear Capital, a venture and growth equity firm focusing on global climate challenges, has been a major partner of Demex since 2021.
"This additional investment empowers us to deliver new risk transfer capabilities at a time when insurance companies are facing increasing losses due to an increasing number of non-catastrophic weather events," said said Bill Clark, Demex CEO.
Demex and Vave Offer Parametric Extreme Temperature Insurance for US Businesses
"Severe convective storms (SCS) cause accumulated losses in midwestern states that exceed hurricane losses in coastal states. Accumulated SCS losses further cause revenue unpredictability, credit rating downgrades, and even the insolvency of insurance companies," Clark added.
"Our reinsurance broker distribution partners and our risk capacity network are eager to address this risk and Demex RCR Re is the first purpose-built solution designed for extreme hurricanes ," he said, referring to the product Retained Climate Risk Reinsurance (RCR Re) , which is now available.
There is a well-documented protection gap for SCS and other "secondary" weather disasters, which include winter storms, heatwaves, cold snaps, droughts, and floods, the company said in a statement. Secondary hazards drive global insured losses that now accumulate to exceed losses caused by "primary" natural disasters such as hurricanes and earthquakes.
The increased frequency of secondary perils has directly affected the balance sheets of insurance companies, Demex said, noting that secondary peril losses have accumulated to $1.1 trillion since 2000 and exceeded $880 billion in loss due to primary risks during the same period.
Demex explains that traditional reinsurance either excludes or severely limits secondary risk coverage causing insurers to self-insure more losses than before.
"Blue Bear is excited to lead this phase for Demex given the clear opportunity for Demex's team and technology to deliver a risk transfer solution calibrated to loss experience during the insurers," commented Hank Hattemer, COO of Blue Bear Capital.
"SCS insured losses are close to $40 Billion this year, highlighting insurers' need for immediate financial protection. The Demex RCR Reinsurance solution is the only mechanism on the market to reinsure SCS and other secondary risk losses," Hattemer continued.
Founded in 2020, Demex operates at the intersection of climate, insurance, and technology, with a groundbreaking approach to weather risk transfer for secondary weather risk. In 2022, Demex created Retained Climate Risk Reinsurance (RCR Re), a stop-loss risk transfer product settled based on Demex's proprietary Proxy Claims Index.
RCR Re allows insurance companies to purchase reinsurance for secondary risk that accumulates over time, Demex said. Demex enables insurance companies to shift attritional climate risk by modeling, structuring, and settling the accumulation of small and medium-sized weather-induced claims.
Photo: This screenshot taken from a video shows a tornado on June 14, 2023, in Blakely, Ga. Officials from Texas to Georgia are reporting damaging winds and possible tornadoes as a powerful storm system moves across the South. (Rand McDonald via AP)
Topics
Income Loss Reinsurance Funding
Interested in Funding?
Get automatic alerts for this topic.