Tech provider provides insights into collision claims and repair costs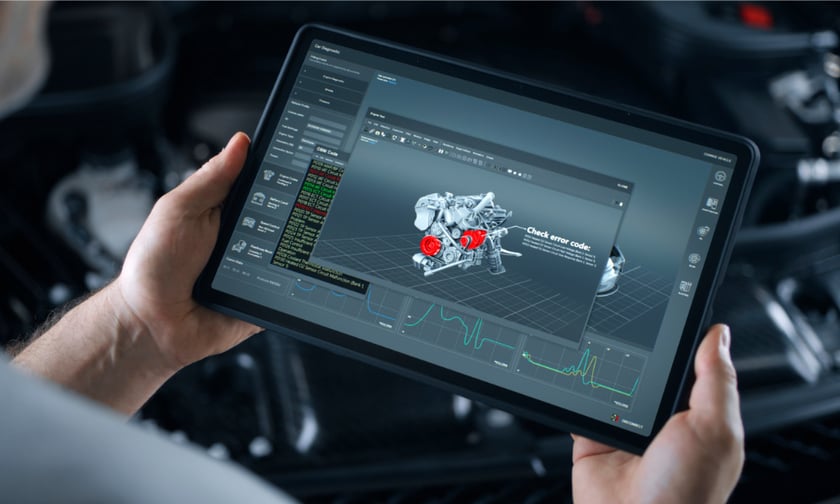 Insurance News
By Mika Pangilinan
A new report offers insights into the differences in crash claim rates and repair methods between electric vehicles (EVs) and internal combustion engines (ICEs) that cars.
Published by Mitchell, a technology and information provider serving the P&C claims and collision repair sectors, the report found that claim repair frequency for EVs increased 1.49% in the US and 2.64% in Canada in the second quarter of the year.
The average severity for all EVs was $963 higher in the US and $1,328 in Canada compared to ICE-powered cars. This difference becomes more pronounced when specifically analyzing the Tesla models, which reach $1,589 and $1,600 respectively.
However, he noted that EVs are less likely than ICE vehicles to become undriveable after an accident because they have fewer moving parts, despite having greater connectivity between components.
"Unless an EV is hit from behind, it has a higher probability of driving," Mandell said. "Disparities like these will have a big impact on the auto insurance and collision repair markets, given the recent growth in EV adoption."
US EV sales set a record last quarter, according to figures from Cox Automotive, with nearly 300,000 battery cars sold. This is a 48.4% increase over the same period in 2022.
While the rate of EV adoption is slower in Canada, the International Energy Agency notes that global EV sales are likely to reach 14 million units by 2023, with new purchases expected to accelerate in the second quarter. half the year.
Some facts about collision claims
Mitchell's latest report also focuses on the use of original equipment manufacturer (OEM) parts. It found that 90.75% of repairable EVs rely on such components compared to 66.50% of ICE vehicles.
In addition, the percentage of parts repaired versus replaced for EVs is lower at 13.49% versus 19.20% for ICE-powered cars.
The report also highlighted the role of paint work hours in driving the costs of collision claims. EVs recorded an average of 8.51 hours to refinish in Q2, slightly exceeding the figure of 8.02 for ICE vehicles.
What are your thoughts on this story? Please comment below.
Keep up with the latest news and events
Join our mailing list, it's free!