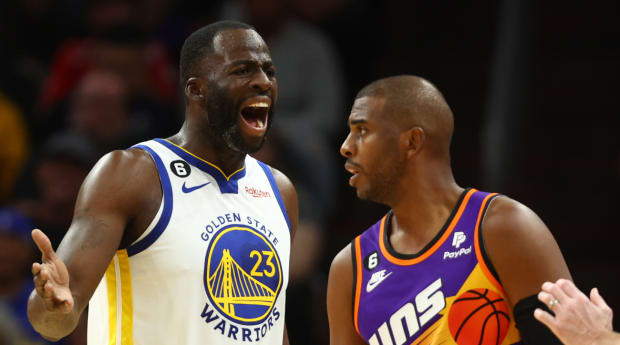 the Warriors' recent acquisition of Chris Paul comes with a unique mix of intrigue and excitement. In fact, Paul has battled several Golden State players over the years — notably Steph Curry and Draymond Green.
But now that it's been a few weeks, Paul is nothing but positive and excited about his future with the Warriors. Now, he is addressing concerns over past court tensions with his new colleagues.
as The AthleticAnthony Slaterrevealed, Paul's latest comment on Green's interactions featured an almost perfect response from the 38-year-old guard.
"Draymond is the same—I always say when people ask me who is the one player I didn't play with that I wish I did, I always say Kevin Garnett. And this is because the first three times I played against KG, we had double technology. We would have fought every time, but because he thinks the same way as me. And I think that's the way Draymond is. I know he's as competitive as I am. So it's definitely sad to see us now as teammates," Paul said.
This is a telling assessment of Paul's and a reasonable one too. For good measure, it looks like he's teamed up with a new partner, apparently Paul and Curry foundtogether in the 2023 NBA Summer League.
Steph Curry x Chris Paul. 🔥

– Hoop Central (@TheHoopCentral) July 10, 2023