This is the biggest package of reforms in almost 35 years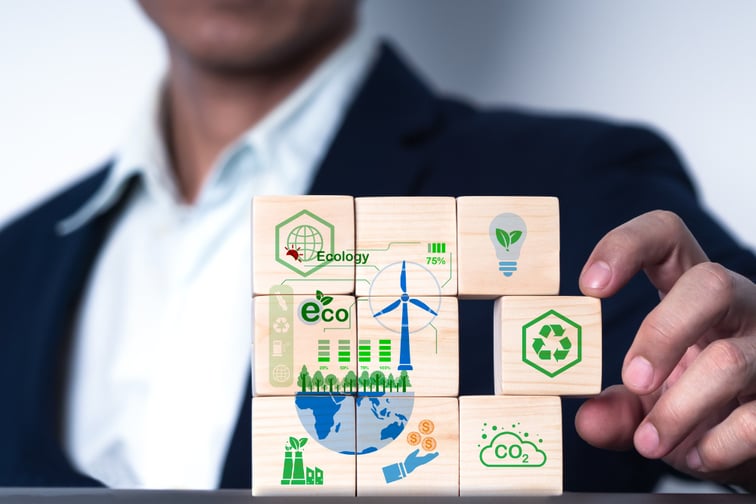 California insurance commissioner Ricardo Lara unveiled a package of reforms aimed at easing the state's troubled insurance market, including changes to the FAIR Plan and a deal with insurers which allowed many people to return to the regular insurance market.
Billed as the largest insurance reform since state voters passed Proposition 103 nearly 35 years ago, California's Sustainable Insurance Strategy is a comprehensive plan to protect Californians from increasing climate threats while ensuring the long-term stability of the commercial market.
California Governor Gavin Newsom signed an executive order urging swift regulatory action to implement the reforms.
The pullouts pushed more people to the FAIR Plan, which was originally intended as an insurer of last resort but has since become the only option for some areas of California.
What's in California's sustainable insurance strategy?
The plan involves moving more home and business owners from the FAIR Plan back into the normal insurance market by requiring insurers to write no less than 85% of their statewide market share in high wildfire communities.
That means if an insurance company writes 20 out of 100 homes statewide, it must write 17 out of 100 homes in a problem area, a press release from the commissioner's office said. in insurance.
The set of measures also includes:
Providing a FAIR Plan to policyholders who comply with the Safer from Wildfires regulation is the first priority for the transition to a normal market, improving the state's overall wildfire safety efforts

Expediting new rules for reviewing climate disaster models that identify fire safety benefits and mitigation actions at the state, local, and parcel levels

Directing the FAIR Plan to further expand commercial coverage to $20 million per building to close insurance gaps for homeowners associations and condominium developments to help achieve of the state's housing goals and to provide the necessary coverage to other major businesses in the state

Conduct public meetings exploring the inclusion of California-only reinsurance costs in rate filings

Improve rate filing procedures and timelines by requiring insurance companies to submit a complete rate filing, hiring additional department staff to review rate applications and notify those regulatory change, and intervenor reform to increase transparency and public participation in the process.

Increased reporting of FAIR Plan data to the department, legislature, and governor to monitor progress toward reducing its policy holders

Order changes to the FAIR Plan to prevent it from going bankrupt during an extraordinary catastrophic event, including building its reserves and financial safeguards
Governor Newsom emphasized that it is important for California's insurance market to work to protect homes and businesses "in every corner of the state."
"A balanced approach that helps maintain fair prices and protections for Californians is essential," the governor said in a press release. "I look forward to continuing to work with Commissioner Lara and others to strengthen our market and protect Californians."
governor @GavinNewsom recently signed an executive order to help strengthen California's property insurance market.

Climate change threatens our communities and livelihoods — it's critical that California's insurance market protects homes and businesses across the state. pic.twitter.com/CwD9FdBn6Z

– California Governor's Office (@CAgovernor) September 22, 2023
Commissioner Lara said California is at a major insurance crossroads after years of natural disaster losses.
"The current system is not working for all Californians, and we need to change course. I will continue to work with everyone who wants to work toward real solutions," said Lara.
The industry is reacting to California's sustainable insurance strategy
The American Property Casualty Insurance Association (APCIA) applauded the new measures and pledged to work with the California insurance department to improve the stability of the state's insurance market.
"We want to thank Governor Newsom for his Executive Order outlining the necessary reforms to address California's insurance crisis. We also want to commend Insurance Commissioner Ricardo Lara for his commitment to regulatory reforms. We need to start making reforms immediately to try and fix the insurance market and protect consumer access to coverage," said Denni Ritter, APCIA's department vice president for state government relations, in a statement.
"California's 35-year-old regulatory system is outdated, cumbersome and fails to reflect the increasing catastrophic losses that consumers and businesses face due to inflation, climate change, extreme weather and many residents living in fire prone areas. The actions announced by the Commissioner are the first of many steps needed to address the deterioration of the insurance market.
"Everyone understands that California's insurance market is in a looming crisis that requires immediate policy solutions to protect consumers' access to the coverage they need.
"We will continue to work with the insurance commissioner, the governor, the California legislature and other stakeholders to promote meaningful reforms, including ensuring timely approval of adequate rates that lead to market stability and availability so Californians can access the insurance they need to protect their homes, cars, and businesses."
What are your thoughts on California's sustainable insurance strategy? Comment below.
Keep up with the latest news and events
Join our mailing list, it's free!